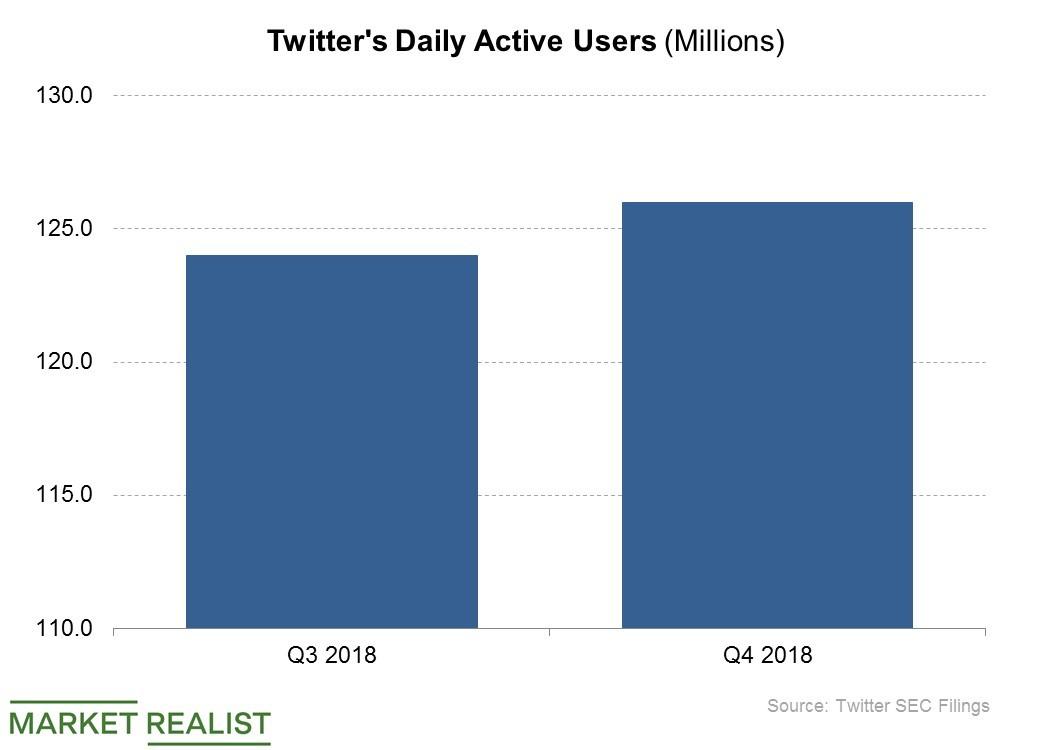 Why Twitter Is Shifting Audience Disclosure
Twitter discloses its audience size
Twitter's (TWTR) audience disclosure is evolving. Starting in this year's second quarter, Twitter is set to stop reporting its monthly active user metric, the measure of its audience size for years. Instead, the company plans to report its DAU (daily active user) metric. According to Twitter, the DAU metric is the best way to measure its success, especially the value it delivers to people who use its social network daily.
Article continues below advertisement
Twitter exited last year with 126 million DAUs, putting it behind Snap's (SNAP) Snapchat's ~186 million DAUs and Facebook's (FB) ~1.5 billion DAUs. Google (GOOGL), which doesn't disclose DAUs for its Google+ social network, draws billions of video views with its YouTube platform. Last year, Google announced that it would be shutting down Google+ this April.
Leveraging video to draw DAUs
Twitter has been using live videos and popular sports programming to attract more DAUs to its platform. In 2016, Twitter bought digital rights to the NFL's (National Football League) Thursday night games. Amazon (AMZN) later acquired the digital rights to those games. Amazon uses video entertainment to draw people to its Prime membership program, which earns it subscription revenue and retail customer loyalty. Bloomberg reported that Twitter and Amazon discussed increasing their investments in sports content last year.