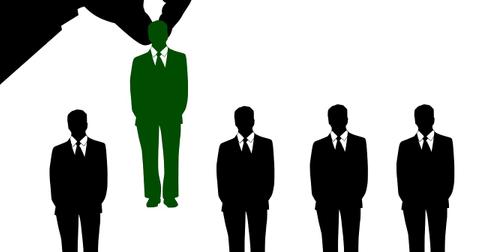 Why Charlie Munger Doesn't Think Elon Musk Is Hireable
By Jitendra Parashar

Feb. 20 2019, Published 1:21 p.m. ET
Charlie Munger
Billionaire investor and vice-chairman of Berkshire Hathaway (BRK-B) Charlie Munger is known to be very straightforward—just like his business partner, Warren Buffett. Last week at the annual shareholder meeting of the Daily Journal Corporation, Munger expressed his views on billionaire Tesla CEO Elon Musk's management style. Let's take a closer look.
Article continues below advertisement
Munger won't hire Elon Musk
During the meeting, when a shareholder asked Munger about his criteria to hire someone, Munger got some laughs by replying, "You must be thinking about Elon Musk."
Munger said, "Of course I want the guy who understands his limitations instead of the guy who doesn't," the Observer reported. He added, "On the other hand, I've learned something terribly important in life… never underestimate the man who overestimates himself. These weird guys who overestimate themselves occasionally knock it right out of the park."
Musk is well known for being outspoken, overambitious, and setting targets that are usually difficult to achieve. In 2018, Musk had to quit his position as Tesla's chairman as a result of a settlement with the SEC that charged Musk with securities fraud for misleading tweets regarding taking Tesla private.
Tesla critics also have accused Musk of inflating Tesla's stock price by announcing extremely challenging targets for the company. Musk's decision to enter into the highly capital-intensive auto industry with Tesla reflects his preference for taking on risks, unlike Buffett and Munger. Nonetheless, in the last two quarters, Musk's Tesla has managed to report profitability, which has boosted investors' confidence. However, rising competition in the electric vehicle segment continues to take a toll on TSLA.
As of February 19, Tesla has lost 8.2% year-to-date while other automakers General Motors (GM), Ford (F), and NIO (NIO) have risen 18.2%, 15.4%, and 14.0%, respectively. At the same time, other US companies Apple (AAPL), NVIDIA (NVDA), Oracle (ORCL), General Electric (GE), Advanced Micro Devices (AMD), and Micron (MU) have risen 8.4%, 17.3%, 15.2%, 33.3%, 29.7%, and 32.2%, respectively.
Investors' high hopes from ongoing US-China trade talks also has helped the broader market (SPY) recover. The S&P 500 Index has gone up 10.9% in 2019 so far.