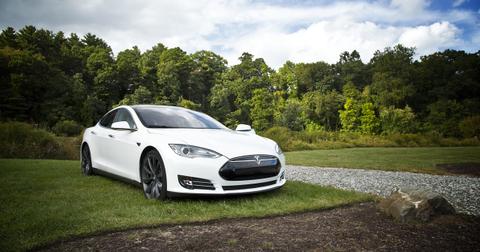 Why Can't Elon Musk Have Freedom on Twitter Like Trump?
By Jitendra Parashar

Feb. 26 2019, Published 10:45 a.m. ET
Tesla
Yesterday, Tesla stock (TSLA) fell 4.6% to $284.95 in after-hours trading. The steep loss was driven by news about CEO Elon Musk that came out yesterday after the market closed. Let's take a close look.
Article continues below advertisement
SEC seeks contempt charges against Elon Musk
On February 25, Bloomberg reported that the SEC "asked a judge to hold Musk in contempt for violating a settlement" with his February 19 tweet. According to the settlement agreement, Tesla was asked to "establish a new committee of independent directors and put in place additional controls and procedures to oversee Musk's communications."
Musk and Trump on Twitter
Like Elon Musk, President Donald Trump is also very active on Twitter. Trump very often shares his ideas and views with his Twitter followers. Many of Trump's tweets have attracted criticism for spreading incorrect information. So, if the US President can get away with tweeting false information, why can't Elon Musk?
The answer can be found in the SEC's September 2018 statement. According to Stephanie Avakian, co-director of the SEC's Enforcement Division, "Taking care to provide truthful and accurate information is among a CEO's most critical obligations."
The regulatory body obligates officials of a public company, especially of a rank as high as CEO, to be extra careful about the information they say publicly. However, no such rule exists for the president of the country.
Overall, yesterday's news is likely to keep Tesla stock highly volatile today.
Yesterday, the broader market (SPY) traded on a slightly positive note after President Trump extended his March 1 tariff deadline to allow trade talks to continue. The S&P 500 Index rose 0.1%. Apple (AAPL), Microsoft (MSFT), General Electric (GE), Boeing (BA), Amazon (AMZN), Facebook (FB), Netflix (NFLX), NIO (NIO), and Alibaba (BABA) rose 0.7%, 0.6%, 6.4%, 0.7%, 0.1%, 1.7%, 0.3%, 10.2%, 3.6%, respectively. Baidu (BIDU) and Tencent Holdings (TCEHY) fell 1.3% and 0.1%, respectively.