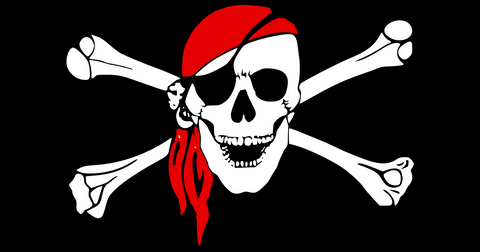 Warren Buffett's Troubles with Apple, Kraft Heinz, and Coca-Cola
By Jitendra Parashar

Updated
Warren Buffett
Multi-billionaire investor Warren Buffett's stock picks might not be working out so well for him and his investment firm, Berkshire Hathaway (BRK-B), these days. Let's take a closer look.
Article continues below advertisement
Apple, Kraft Heinz, and Coca-Cola
The "Oracle of Omaha's" track record with tech companies hasn't been that good. After a significant failure with his IBM (IBM) investment, Buffett bought Apple (AAPL) for the first time in the first quarter of 2016.
His Apple investment seemed to be doing extremely well up to the fourth quarter of 2018, when iPhone sales began to struggle—especially in emerging markets like China. Apple's slowing Chinese sales, along with other macro factors, triggered a massive sell-off in Apple. The stock fell 30.1% in the fourth quarter of 2019.
According to Berkshire Hathaway's recent 13F filings, the firm sold about 2.89 million Apple shares in the fourth quarter of 2018. This sale reduced Berkshire's total investment in the company by 1.1% to about 249.59 million shares with a stake of nearly $39.37 billion at the end of the fourth quarter—still a huge bet.
The firm also owned about 325.63 million and 400.00 million shares of Kraft Heinz (KHC) and Coca-Cola (KO), respectively. Berkshire's stake in KHC was $14.02 billion while its Coca-Cola stake was $18.94 billion at the end of the fourth quarter.
Recently, Kraft Heinz and Coca-Cola have both seen massive sell-offs due to weakening fundamentals while Apple continues to lose its share of the smartphone market. The huge positions in Apple, Kraft Heinz, and Coke aren't working out well for Buffett at the moment.
On Friday at 12:04 PM, US companies (SPY) AAPL, Alphabet (GOOG), NVIDIA (NVDA), Qualcomm (QCOM), Amazon (AMZN), Facebook (FB), Micron (MU), Netflix (NFLX), IBM (IBM), Microsoft (MSFT), Oracle (ORCL), General Electric (GE), AT&T (T), and Advanced Micro Devices (AMD) were trading with 0.6%, 1.2%, 2.2%, 1.1%, 0.7%, 1.2%, 2.2%, 2.1%, 1.0%, 1.4%, 0.6%, 1.0%, 0.8%, and 0.6%, respectively. In contrast, KO and KHC were down 1.0% and 26.1% for the day.
At the same time, Chinese firms Tencent Holdings (TCEHY), Alibaba (BABA), and JD.com (JD) were up 2.1%, 2.2%, and 5.3%, respectively, while Baidu (BIDU) was down 2.7%.