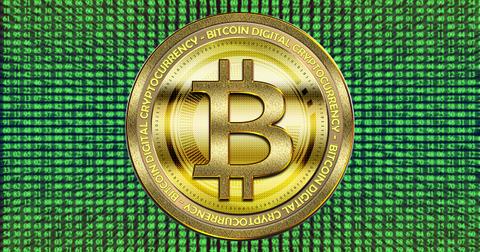 Warren Buffett or Elon Musk: Who's Right about Bitcoin?
By Jitendra Parashar

Feb. 25 2019, Published 1:15 p.m. ET
Elon Musk on Bitcoin
Last week, Tesla (TSLA) CEO Elon Musk reiterated his belief in Bitcoin in a podcast interview with ARK invest. During the interview, he said, "Bitcoin's structure is brilliant." However, to be on the safer side, he added that he doesn't "think it would be a good use of Tesla's resources to get involved in crypto," CNBC reported. On the other hand, the "Oracle of Omaha" Warren Buffett continues to slam Bitcoin. Let's take a closer look.
Article continues below advertisement
Warren Buffett on Bitcoin
Earlier today, in an interview with CNBC, Buffett said, "Bitcoin has no unique value at all." He also called it "a delusion."
He went on to say that Bitcoin "attracts charlatans." While comparing stock investments with Bitcoin investments, Buffett added, "If you do something phony by going out and selling yo-yos or something, there's no money in it — but when you get into Wall Street, there's huge money."
Buffett and his longtime business partner and Berkshire Hathaway's (BRK-B) vice chairman Charlie Munger have always been critical of cryptocurrencies. Last year, Munger called Bitcoin "worthless, artificial gold" in an interview with CNBC.
While Musk believes Bitcoin's structure is brilliant, Buffett and Munger have repeatedly asked investors to stay away from the security. According to Munger, "The fact that it's clever computer science doesn't mean it should be widely used, and that respectable people should encourage other people to speculate on it."
According to coindesk, Bitcoin lost more than 70% of its value in 2018. In the last few years, many tech companies (SPY)—NVIDIA (NVDA), Advanced Micro Devices (AMD), Intel (INTC), Qualcomm (QCOM), and Micron (MU) have directly or indirectly raised their bets on developing the technology used for cryptocurrency mining.
As of February 22, NVIDIA, AMD, INTC, and MU have gone up 19.2%, 32.0%, 11.8%, and 31.5% year-to-date, respectively, while QCOM has gone down 6.7%.
Other tech companies Apple (AAPL), Alphabet (GOOG), Amazon.com (AMZN), and Oracle (ORCL) have gone up 9.7%, 6.9%, 8.6%, and 16.2%, respectively.