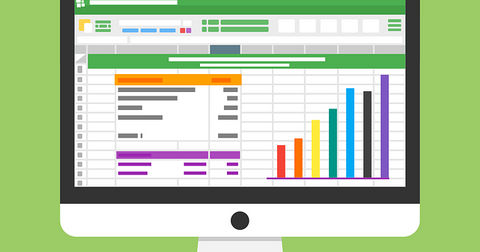 Tableau Meets Analysts' Estimates, Stock Falls
By Sanmit Amin

Updated
Tableau has adopted new accounting standards
Tableau Sofware (DATA) announced its fourth-quarter earnings after the closing bell on February 5. In last year's first quarter, the data analytics software provider adopted a new accounting standard, ASC (Accounting Standards Codification) 606, switching from ASC 605. 
The main difference between the old and the new standards is how revenue is recognized. According to GAAP Dynamics, "The core principle of the new revenue recognition standard is that an entity recognizes revenue to depict the transfer of promised goods or services to customers in an amount that reflects the consideration to which the entity expects to be entitled in exchange for those goods or services."
Article continues below advertisement
Under ASC 606, Tableau's fourth-quarter revenue was $336.3 million. Under ASC 605, its revenue rose 10.5% YoY (year-over-year) to $275.5 million, beating analysts' estimate of $272 million. In 2018, Tableau's ASC 606 revenue was $1.16 billion. Under ASC 605, the company's revenue rose 12% YoY to $982.9 million.
Tableau posts a profit
Under ASC 606, Tableau posted a net profit of $2.8 million in the fourth quarter, or $0.03 per share. However, under ASC 605, the company had EPS of -$0.80 per share, meeting analysts' estimate and falling YoY from -$0.52.
For the full year, the company posted a loss of $77.0 million (or $0.93 per share) under ASC 606, and a loss of $277.2 million (or $3.36 per share) under ASC 605. In 2017, it posted a loss of $185.5 million.
Whereas the company met or beat Wall Street expectations, its stock fell 4% in after-hours trading. This decline may be due to the stock surging ~65% in the last 12 months.