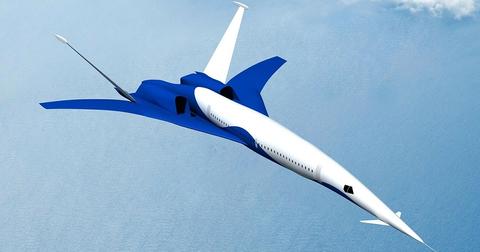 Spirit AeroSystems to Be Part of Aerion's Supersonic AS2 Project
By Anirudha Bhagat

Updated
Spirit on Aerion's supersonic project
Spirit AeroSystems (SPR) announced yesterday that it had entered a partnership agreement with supersonic jet startup Aerion. The company revealed on February 21 that Aerion has selected it for designing the forward pressurized fuselage of the AS2 supersonic prototype aircraft.
In a press release, the Wichita-based designer and manufacturer of aero structures said that it expects to start working on developing the design immediately. However, neither company disclosed the financial terms of the partnership agreement.
Article continues below advertisement
Aerion's AS2 supersonic jet will be a 12-seater aircraft and can fly up to a speed of Mach 1.4, which means 1.4 times the speed of sound. The company claims that the AS2 will be ~70% faster than the current speed of business jets. The startup anticipates flying the AS2 prototype supersonic jet by 2023.
Other companies on the project
With the latest partnership agreement with Aerion, Spirit is now going to be a part of the futuristic aviation market. However, Spirit is not the only company that has become a part of Aerion's supersonic project.
On February 5, Boeing (BA) announced that it has partnered with and invested in Aerion. According to the agreement, the aerospace giant will provide financial and industrial resources to Aerion to make supersonic travel a reality.
Additionally, industrial conglomerate (XLI) General Electric (GE) is designing the AS2's engine, while Honeywell International (HON) is working on developing the advanced cockpit systems for the jet.
The demand for supersonic air travel is expected to rise as passengers, mostly the business class, demand shorter travel times. Therefore, if companies succeed with this project, it could open up new avenues of growth for them.