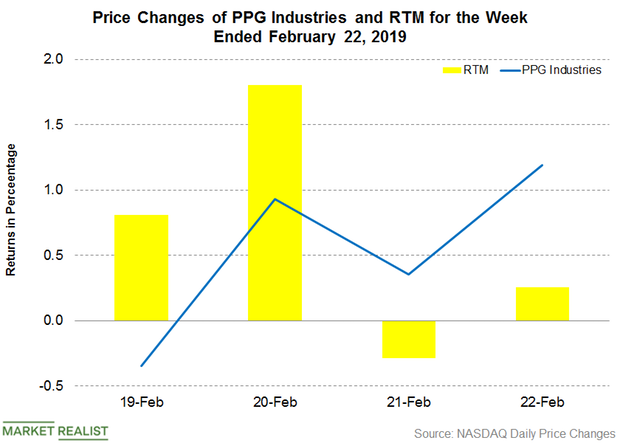 PPG Industries Announced $10 Million Investment in Greenville
New investment
On February 19, PPG Industries (PPG) announced it will be investing $10 million to construct a new facility in Greenville, South Carolina. The new facility, an 82,000 square foot facility, will manufacture class A paint.
The plant is expected to be completed by August. The plant will help meet the increased demand for the class A painting application for the automotive and large truck markets.
Jeff Oravitz, PPG Industries' vice president for coating services, said, "The expansion of the Greenville facility will help us continue to grow with our customers in this important location. The added capacity for electrocoating, labeling, light assembly, packaging and shipping, along with other value-added solutions, will be invaluable to our customers looking to streamline processes, save time and reduce logistics costs. PPG is continuing to offer multiple one-stop services to deliver superior solutions to our customers."
Article continues below advertisement
Stock price updates
PPG Industries' stock price increased 2.1% and closed at $111.44 for the week ending February 22. The gains caused PPG Industries stock to trade 7.1% above its 100-day moving average price of $104.00, which indicates the positive trend in the stock. However, investors should be careful. The company's 14-day relative strength index is at 70, which indicates that the stock has temporarily moved into an "overbought" position. There could be some sell-off in the near term.
So far in 2019, PPG Industries stock has risen ~10.1%. Sherwin-Williams (SHW), Axalta (AXTA), and RPM International (RPM) have risen 12.9%,18.3%, and 1.64% respectively.
Investors could hold PPG Industries indirectly by investing in the Guggenheim S&P 500 Equal Weight Materials ETF (RTM). RTM rose 2.6% during the week. RTM has invested 4.2% of its portfolio in PPG Industries as of February 22.