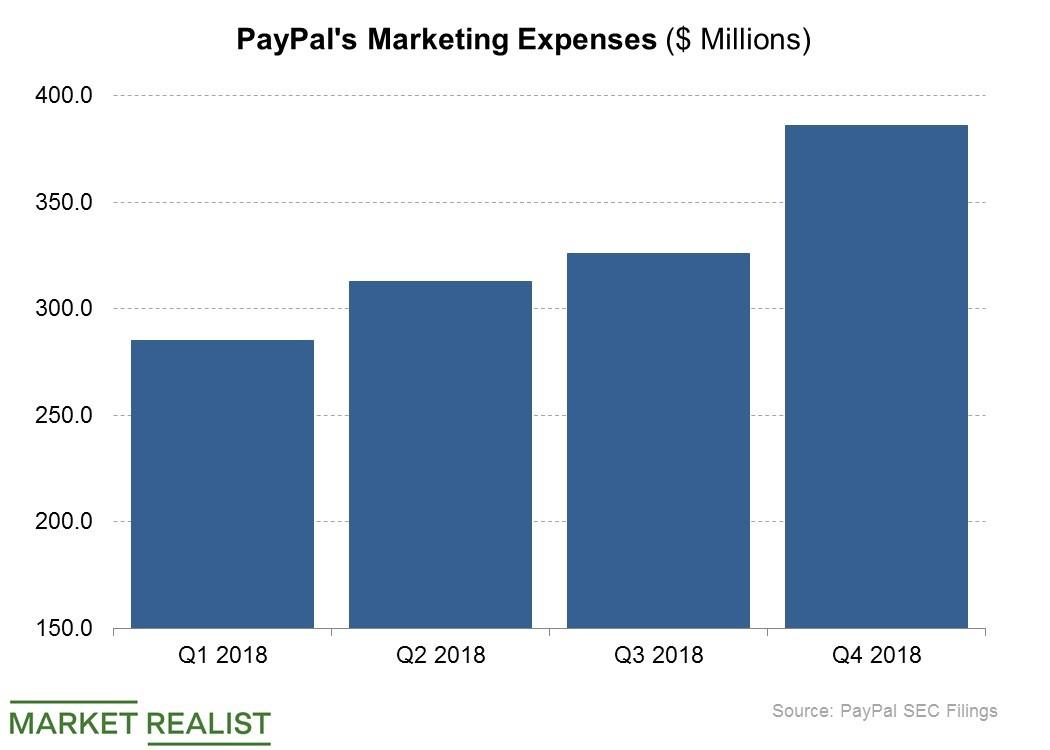 PayPal to Benefit from Bitcoin without Handling It
Coinbase expands PayPal withdrawals to Europe
PayPal has (PYPL) has mostly given cryptocurrencies such as Bitcoin a wide berth, unlike its competitor Square (SQ), which provides Bitcoin trading services through its Cash App. But PayPal's lack of direct involvement with Bitcoin doesn't mean that it isn't seeing the benefits from the crypto world.
Coinbase, a leading crypto exchange, uses PayPal to give its customers access to their funds. Last year, Coinbase rolled out an instant PayPal withdrawal capability to all its customers in the United States. Early this month, Coinbase expanded the capability to its customers in Europe, with rollouts to more countries expected in the coming months. Coinbase operates in some 190 countries and boasts more than 11 million customers worldwide, according to a CNBC report.
Article continues below advertisement
How PayPal stands to benefit from its Coinbase partnership
While withdrawals to PayPal are free for Coinbase customers, there's also a hidden benefit for PayPal in the arrangement. The benefit for PayPal comes when Coinbase customers use the funds in their PayPal accounts to make purchases. PayPal earns a fee from merchants for facilitating payments for them.
Lowering customer acquisition costs
The partnership with Coinbase could also prove to be a less costly way for PayPal to acquire new customers. PayPal spent $389 million on marketing activities in the fourth quarter, representing an increase of 19% YoY (year-over-year). Google's parent, Alphabet (GOOGL), and Amazon (AMZN) reported 19% and 44% YoY rises in their marketing costs, respectively, in the quarter. Costs related to marketing fell 4.8% YoY at Fiserv (FISV), the financial technology company that's seeking to acquire PayPal competitor First Data (FDC) for $22 billion.