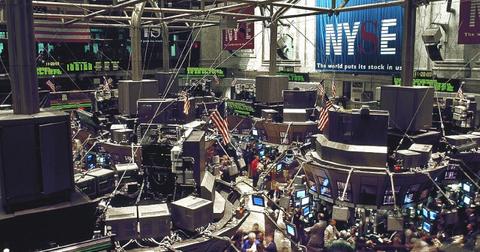 IPO Alert: Slack Joins Uber and Lyft in Efforts to Go Public
By Jitendra Parashar

Updated
Slack
Article continues below advertisement
IPO filing
Earlier today, Slack revealed that "it has confidentially submitted a draft registration statement on Form S-1 with the Securities and Exchange Commission" in its effort to go public. As of now, Slack's IPO application is under SEC review.
According to the data compiled by crunchbase.com, General Atlantic, Dragoneer Investment Group, and SoftBank Vision Fund are among the lead investors in Slack Technologies. In September 2017, Slack raised about $250 million in a round led by Softbank Vision Fund, while it raised another $427 million in August 2018 in a round led by General Atlantic and Dragoneer Investment Group.
With this, Slack joined the race with cab hailing services Uber and Lyft who also confidentially filed for their respective IPOs with the SEC in December 2018. According to a report published by The Information, "As of October 2018, the firm had roughly $900 million in cash on its balance sheet" and "it likely wouldn't need to raise money again for the foreseeable future."
2019 seems set to be full of action for investors who seek the opportunity to invest in tech IPOs. In January 2019, tech companies Apple (AAPL), Netflix (NFLX), Microsoft (MSFT), NVIDIA (NVDA), Alphabet (GOOG), Facebook (FB), Amazon (AMZN), Tencent Holdings (TCEHY), Oracle (ORCL), Tencent Music (TME), Intel (INTC), Advanced Micro Devices (AMD), Baidu (BIDU), Micron (MU), and Spotify (SPOT) rose by 30.1%, 26.8%, 2.8%, 7.7%, 7.7%, 27.2%, 14.4%, 13.0%, 13.1%, 11.3%, 0.4%, 32.2%, 8.8%, 20.5%, and 19.3%, respectively.