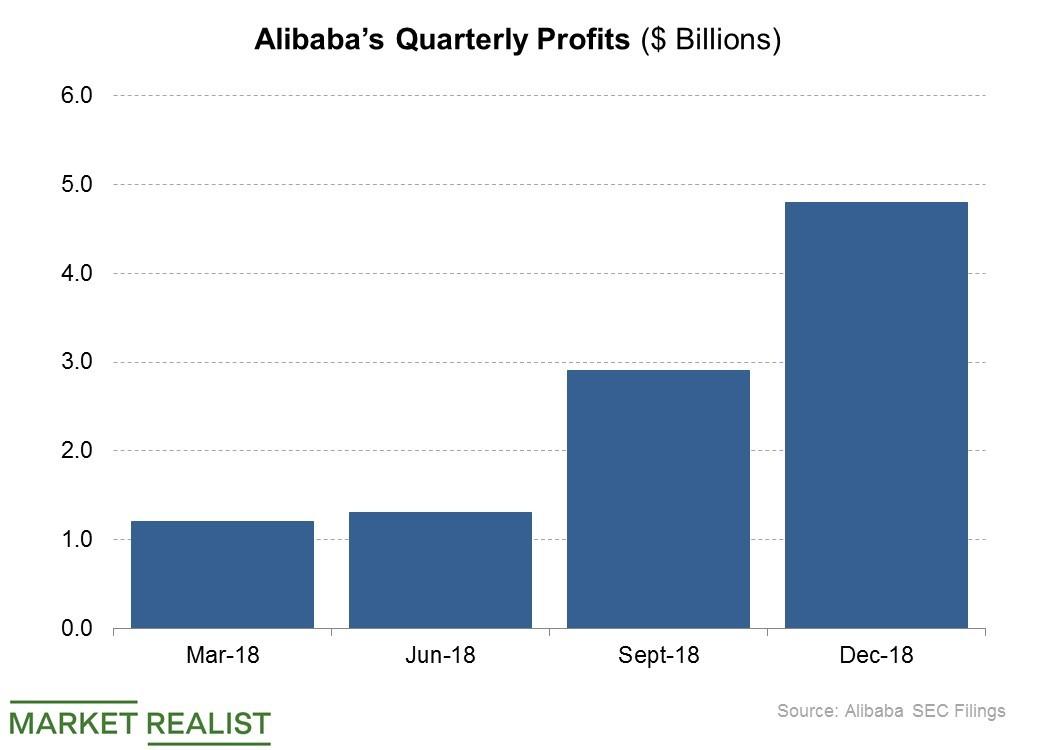 Inside the Maneuver that Worked for Alibaba's Ant Financial
By Ruchi Gupta

Feb. 18 2019, Updated 9:00 a.m. ET
Maneuver to bypass American regulators
Alibaba's (BABA) Ant Financial has confirmed its plans to acquire WorldFirst, a British money transfer and currency exchange firm, according to a report from the South China Morning Post. The confirmation of the deal follows a report from the Financial Times that said WorldFirst had abruptly closed its operations in the United States.
WorldFirst is based in London and has operations around the world including in the United States. The sudden move by WorldFirst to shut down operations in the United States was viewed as an attempt to save the deal with Ant, which had not been publicly announced by the parties.
Article continues below advertisement
Ant's setback in the hands of American watchdogs
Ant had a bad experience in the United States in 2018 when regulators there shot down its bid to acquire MoneyGram (MGI) on national security grounds. Ant originally offered to buy MoneyGram for about $880 million but later raised its bid to $1.2 billion after Euronet Worldwide (EEFT) showed up with a rival bid of $955 million for MoneyGram.
Shutting down operations in the United States meant that WorldFirst and Ant wouldn't require approval from American regulators to merge. WorldFirst will become a wholly owned subsidiary of Ant and keep its headquarters in London once the transaction closes.
Alibaba entitled to a cut of Ant's profits
Alibaba is entitled to a share of Ant's profits. But the company did not make any money from Ant in the December quarter. Still, Alibaba managed to post a companywide profit of $4.8 billion in the quarter. Amazon (AMZN) and eBay (EBAY) made $3.0 billion and $763 million in profits, respectively, in the December quarter.