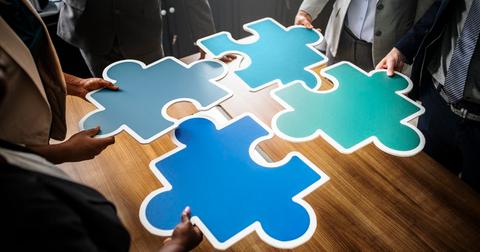 How PayPal Used Government Shutdown to Market Service
By Ruchi Gupta

Feb. 7 2019, Published 8:11 a.m. ET
Special consumer loan for federal workers
The longest government shutdown in the history of the US impaired the operations of many federal agencies and left close to a million federal workers without pay for weeks. The government shutdown gave PayPal (PYPL) an opportunity to draw more attention to its services. During the shutdown, PayPal launched a program through which it offered up to $500 in interest-free consumer loans to federal workers impacted by the shutdown. The company allocated $25 million for the program.
Although PayPal sold its US consumer lending operations to Synchrony Financial (SYF) in a transaction that closed last year, the exposure from the shutdown could help draw more attention to the company's business loans service.
Article continues below advertisement
Funding small businesses impacted by shutdown
The shutdown not only disrupted earnings for federal workers, but it also affected funding for small businesses seeking government-backed loans, theWall Street Journal reported. Since the deal Congress reached with the White House to reopen the government was to keep the government running for three weeks, or until February 15, there is still fear of another shutdown happening. With this uncertainty in mind, some small business owners in need of funding may want to look elsewhere for credit if they can't count on government-backed loans.
PayPal has been one of the popular alternatives for small businesses seeking loans. Since 2013, PayPal has supplied over $6.0 billion in loans to more than 170,000 small businesses in the United States. PayPal competes in this market with Amazon (AMZN), Square (SQ), and Shopify (SHOP) among others. Amazon has supplied more than $3.0 billion in small business loans since 2011, and Square has supplied more than $3.5 billion in small business loans since 2014. Square last year secured a deal to lend to eBay sellers. Shopify has supplied more than $375 million in cash advances to its merchant clients since 2016.
PayPal exited 2018 with 267 million active customers globally, consisting of 21 million business clients.