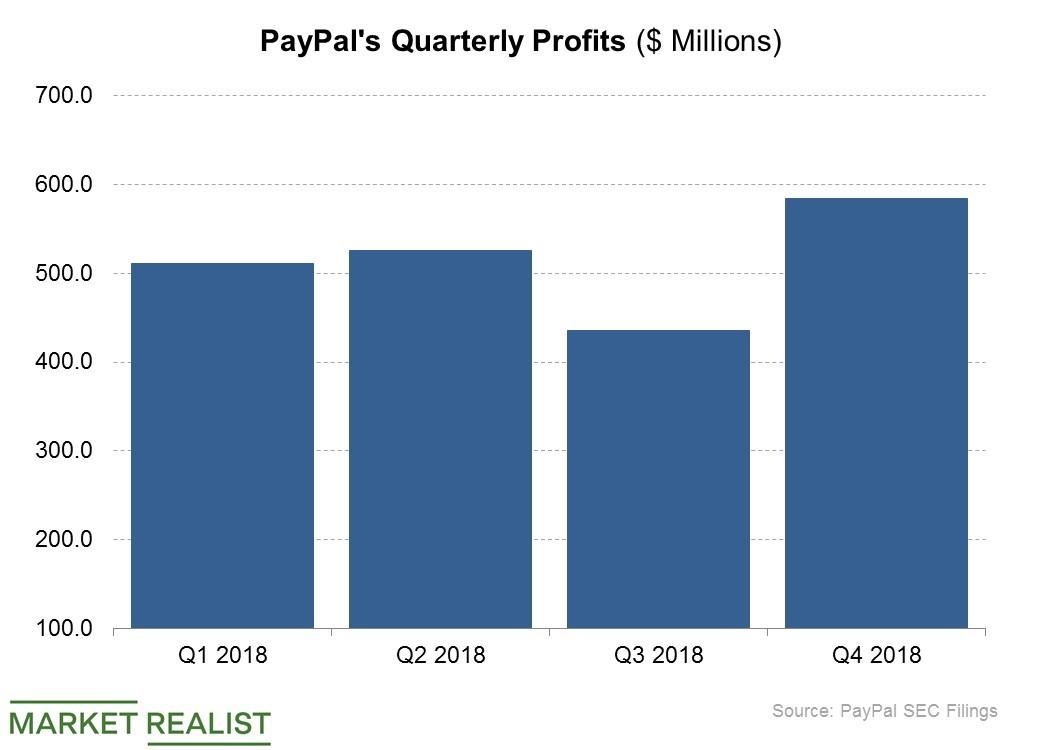 How PayPal Has Rewarded Its Shareholders
By Neha Gupta

Feb. 22 2019, Updated 7:30 a.m. ET
$3.5 billion returned to shareholders in one year
PayPal (PYPL) returns value to its shareholders through share repurchases, which it funds with its cash stockpile. In 2018, PayPal returned $3.5 billion to investors through share repurchases, adding to the $1.0 billion share repurchase it had made in 2017.
PayPal has continued to put money back into the pockets of its investors. In July last year, the company boosted its share repurchase program by an additional $10 billion, adding to the $2.7 billion that was remaining under a previous repurchase authorization.
Article continues below advertisement
The other large digital services companies that have lined up substantial share repurchase programs for their shareholders include eBay (EBAY), Alibaba (BABA), Baidu (BIDU), and JD.com (JD). Early this month, eBay added $4.0 billion to its repurchase program, which already had $3.2 billion remaining from a previous authorization. Last year, Alibaba began implementing its two-year, $6.0 billion repurchase program. On their parts, last year, Baidu and JD announced plans to return $1.0 billion each to investors in the next 12 months.
PayPal eyes $3.0 billion free cash flow in 2019
PayPal made $584 million in profit and generated $910 million in free cash flow in the fourth quarter. This saw the company exit 2018 with $10.1 billion in its cash stockpile. PayPal expects to generate $3.0 billion in free cash flow in 2019. Therefore, the company looks to have the war chest to continue investing in share repurchases, whose potential benefits include raising its EPS.