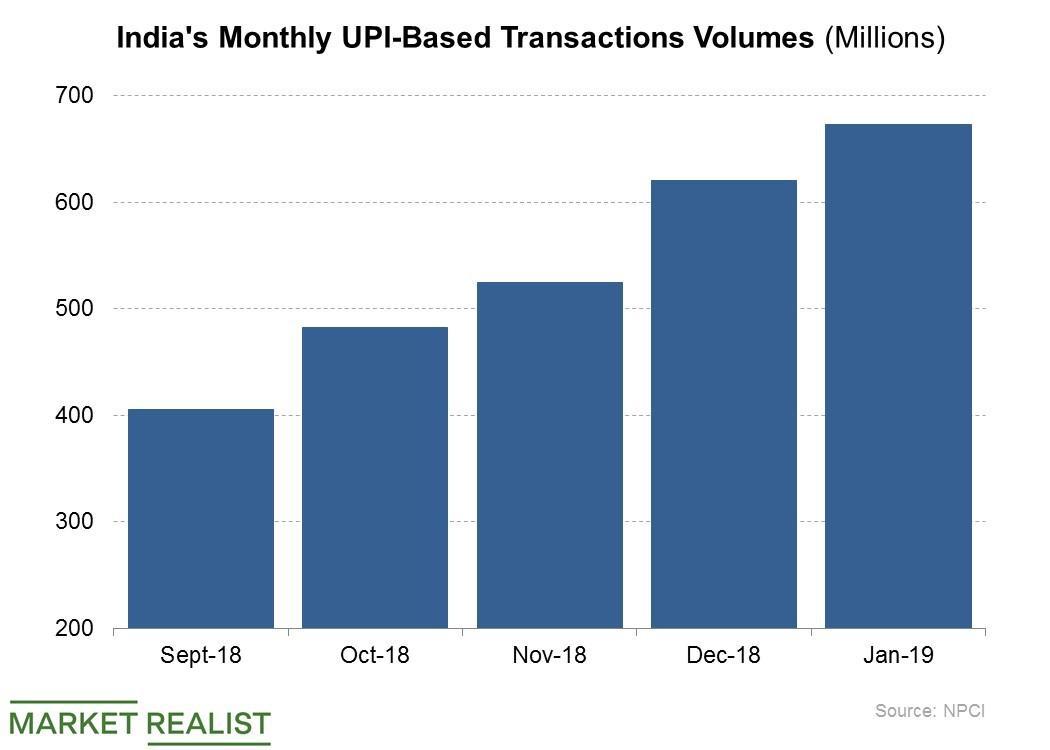 Here's What's Worrying PayPal in India
By Neha Gupta

Feb. 20 2019, Updated 7:31 a.m. ET
Unpredictable regulatory environment
Although India's digital payment market is on track for blow-out growth over the next few years and PayPal (PYPL) wants to dominate the market in five years, the company still has a lot of challenges in its India push. One of PayPal's major worries in India is the country's regulatory environment. According to PayPal head of India operations Anupam Pahuja, who spoke to Quartz, the regulatory environment in India's financial service sector has become unpredictable, burdening players who are struggling to keep up with the changing regulations.
Article continues below advertisement
Amazon scramble as rules are revised in India
Recent developments in India's e-commerce industry seem to support PayPal's concerns about regulatory uncertainty in the country. Amazon (AMZN) and Flipkart scrambled early this month when revised e-commerce rules took effect in India, with Amazon having to dispose of stakes in certain Indian joint ventures to save its retail operations in the country, according to a Bloomberg. Flipkart is controlled by Walmart (WMT), which last year bought out other investors such as eBay (EBAY) to tighten its hold on the business.
Indians shifting to digital payments
Despite the challenge of regulatory uncertainty, PayPal is optimistic about India as more people come online and embrace digital payments. In January this year, about 673 million transactions were processed through India's UPI (Unified Payments Interface). The transactions count increased from 620 million in December, according to National Payments Corporation of India. Paytm, which counts Alibaba (BABA) and Berkshire Hathaway (BRK) among its backers, dominated India's digital payment market in January with 221 million UPI transactions, according to The Economic Times. Meanwhile, Google (GOOGL) processed 220 million UPI transactions.