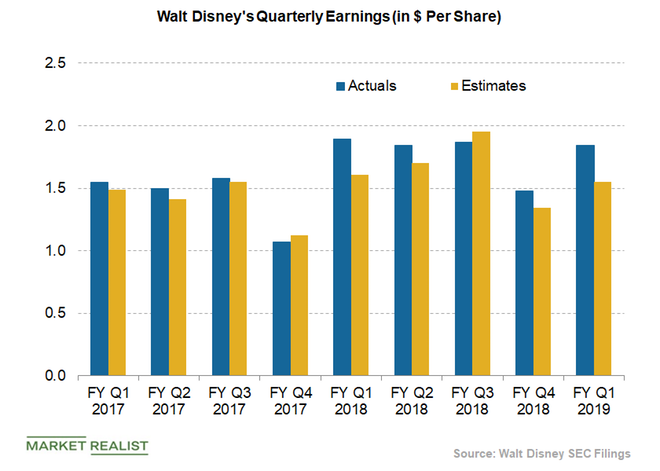 Here's What We Know about Disney+
Disney reveals a few things about Disney+
The video streaming sector is getting more competitive by the day. While Netflix (NFLX) remains the leader, it is facing more headwinds as other media giants throw their hats into the ring, driving up content acquisition costs.
Disney (DIS) is stripping its content from Netflix and launching its own streaming service, Disney+. During an investor call after Disney's earnings release on February 5, CEO Bob Iger disclosed that while Disney+ will include acquired programming, it will mainly rely on its own content.
Whereas the media giant did not disclose many details during the earnings call, it is set to discuss its streaming strategy in more detail on April 11. Disney also disclosed that it plans to release Captain Marvel exclusively on Disney+.
Article continues below advertisement
Disney is working on original shows for its streaming service
Disney has a huge content library available for its streaming service. The company disclosed that it plans to work on at least four original shows based on popular movies or franchises: Star Wars, Marvel, High School Musical, and Monsters, Inc.
The company said that it would be offering Hulu, ESPN+ (which now has 2 million subscribers), and Disney+ through a single platform. However, their libraries would remain separate. Disney also disclosed that BAMTech technology, which it uses for its ESPN+ streaming platform, has been reliable.