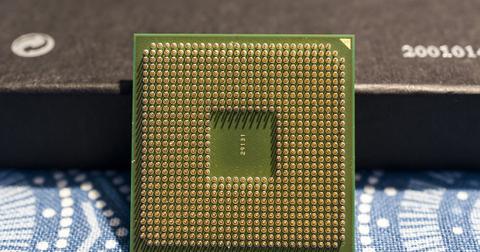 GPU Headwinds to Impact AMD's Q1 Computing and Graphics Revenue
By Puja Tayal

Updated
AMD's Computing and Graphics segment
Advanced Micro Devices (AMD) has been the talk of the town since the start of the year. First, it was a showstopper at CES (Consumer Electronics Show) 2019 with the announcement of its next-generation CPUs (central processing unit) and GPUs (graphics processing unit).
AMD's next big movement came when its fourth-quarter earnings outperformed Intel's (INTC) and NVIDIA's (NVDA).
AMD's revenue rose 6% YoY (year-over-year) to $1.42 billion in the fourth quarter, missing analysts' estimate by just 1.4%. This revenue growth was driven by strength in the PC and server CPU and data center GPU markets. The growth was partially offset by declines in the consumer GPU and semi-custom markets. AMD's CG (Computing and Graphics) segment supplies PC CPUs and consumer and server GPUs.
Article continues below advertisement
Computing and Graphics earnings
The CG segment's fourth-quarter revenue rose 5.1% sequentially and 8.6% YoY to $986 million, representing its 11th consecutive quarter of YoY growth. However, this was its slowest YoY growth and broke its nearly three-year trend of double-digit YoY growth.
The segment's computing revenue reported strong growth, which was visible in comparison to rival Intel's Client Compute sales, which rose 8.9% YoY—5.8% of which was PC CPU sales. AMD's graphics business reported YoY growth as its data center GPU sales more than offset the declines in its consumer GPU sales. GPU rival NVIDIA's gaming GPU sales are expected to fall 42.5% YoY, but its data center GPU sales are expected to rise 23.8% YoY in its fourth quarter of fiscal 2019, which ended on January 27. AMD's data center GPU sales likely rose faster than NVIDIA's because the former gained market share from the latter.
The CG segment's fourth-quarter operating profit rose 15% sequentially and 248% YoY driven by increasing client average selling prices and a richer mix of high-margin data center GPUs. The segment's operating margin stood at 11.7% in the fourth quarter of 2018, its seventh straight quarter of profits.
In the first quarter of 2019, we expect AMD's CG revenue to fall 32.7% YoY to $750 million due to the absence of crypto-related GPU sales in the current quarter and a seasonal decline in PC sales. This could break the segment's 11-quarter YoY growth spree. However, its growth should pick up in the second half of 2019 as gaming GPU sales return to normal and PC CPU sales see seasonal growth.
Next, let's look at AMD's computing business.