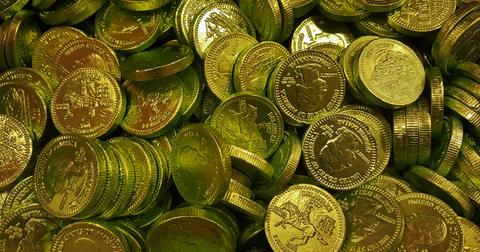 GOLD Proposes Framework for Resolution of Dispute in Tanzania
By Anuradha Garg

Updated
Barrick Gold's proposed framework
Today, Barrick Gold (GOLD) outlined a proposed framework for the resolution of the outstanding dispute between subsidiary Acacia Mining and the government of Tanzania in a press release. The framework is similar to the one announced in October 2017 and will include:
a local operating company managing Acacia's operations in Tanzania
sharing of economic benefits generated by Acacia on a 50-50 basis going forward
a payment of $300 million as tax claims by Acacia to the government of Tanzania
Article continues below advertisement
Removal of an overhang
The president and CEO of GOLD, Mark Bristow, said in the press release, "Significant amounts of real value have been destroyed by this dispute and, in Barrick`s view, this proposal will allow the business to focus on rebuilding its mining operations in partnership with their respective stakeholders, and most importantly long suffering investors, including Barrick."
Acacia's tax issue with the Tanzanian government had been one of the major overhangs on Barrick's stock. Its stock has underperformed major peers including Kinross Gold (KGC), Goldcorp (GG), and Yamana Gold (AUY) year-to-date. The resolution of tax issues for Acacia should act as a positive tailwind for the stock.
As reported by Reuters, Credit Suisse said, "While the original deal details have been known for over a year now, we believe that the actual execution of the US$300 million payout…will remove a major overhang for Barrick and Acacia."
After the announcement of this agreement, Barrick Gold stock was trading up by 2.6% as of 10:40 AM EST as compared to a 1.3% gain in the VanEck Vector Gold Miners ETF (GDX). The S&P 500 (SPY) and the Dow Jones Industrial Average Index (DIA) were trading higher by 0.18% and 0.13%, respectively.
Barrick's Q4 2018 results
Barrick reported its Q4 2018 and 2018 results today before markets opened. It reported adjusted EPS of $0.06 for Q4, slightly beating the consensus estimate of $0.05. Barrick missed top-line estimates by ~$60 million with revenues of $1.9 billion for Q4.
Gold miners (NUGT) are in the middle of the results season. Investors can look at Digging into Gold Miners' Performances ahead of Their Q4 Results for analyst expectations and ratings on gold miners ahead of their results.