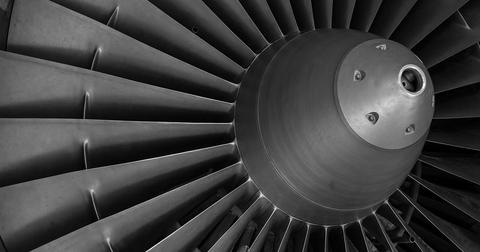 GE Soared after Larry Culp Stresses Debt Cut and Dividend Boost
By Anirudha Bhagat

Updated
CEO tries to reassure shareholders
General Electric (GE) was trading 1.4% higher in pre-market trading today after CEO Larry Culp reassured investors the company would return to a "position of strength."
In a letter to shareholders, Culp yesterday told investors that he is continuously working on reducing the company's debt obligations through asset sales and spin-offs and simultaneously trying to revive GE's power business. He also tried to reassure investors that dividends would rise in the long run.
In his address to shareholders, Culp said, "We have more options available to us down the line to generate cash to help bring down our leverage, including our remaining interests in Baker Hughes and Wabtec Corporation and continued flexibility for our go-forward Healthcare business."
Article continues below advertisement
Investors showing faith in Culp
The underperformances of several businesses including power, transportation, and lighting have been weighing on GE's overall revenues and profitability growth. Moreover, the company has been encountering a severe liquidity crunch due to a massive debt obligation of over $110 billion and dismal cash flows. Additionally, GE had to cut its dividend to a penny from $0.12 per share in October 2018 to preserve cash to run the business.
GE's dismal quarterly performances, a dividend cut, and the heightening liquidity crisis led to a massive sell-off in its stock price last year. The stock even plunged to its ten-year low of $6.40 on December 11, 2018. However, since the beginning of 2019, GE stock has been rising once again. Investors gained confidence from Culp's efforts and quick actions to lower the company's debt and improve its earnings and liquidity.
Article continues below advertisement
Over the last two months, Culp has undertaken several initiatives including reducing its stake in Baker Hughes (BHGE), the sale of its healthcare equipment portfolio, and revising the spin-merger terms with Wabtec. The company during its fourth-quarter 2018 earnings release stated that these initiatives along with dividend cuts helped it retain $10 billion of cash.
Most recently on February 25, GE announced that Danaher (DHR) has agreed to buy its BioPharma business unit for a total consideration of $21.4 billion. The transaction is expected to help GE in lowering its debt significantly.
Culp's fast and effective actions have instilled confidence in the stock as reflected by its stock price movement. In the year-to-date period, GE stock has gained 46.5%, significantly outperforming the returns of other industrial conglomerates (XLI) such as Honeywell International (HON) and 3M Company (MMM), which are up 16.5% and 9.9%, respectively.