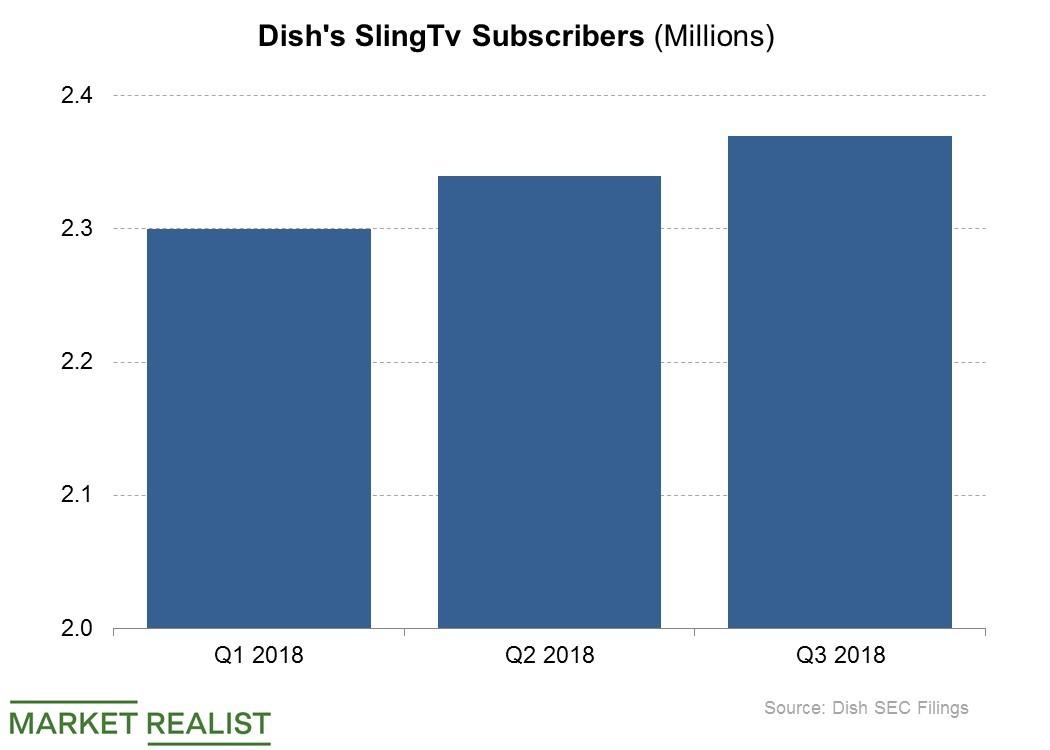 Fresh Dispute Erupts between Dish and Univision
By Ruchi Gupta

Feb. 4 2019, Updated 5:30 p.m. ET
Dish came to own patents through a 2011 deal
Dish Network (DISH) quietly filed a lawsuit against Spanish-language broadcaster Univision in January, accusing it of infringing several of its patents related to video streaming, Variety reported. In the lawsuit, Dish is seeking unspecified monetary damages from Univision in addition to barring it from using the disputed patents. Univision denies infringing on any Dish patents.
Dish came to own the patents in dispute through its 2011 takeover of Move Networks in a transaction that was valued at $45 million. The patent dispute adds to the carriage disagreement between Dish and Univision, which has led to Univision channels going dark on Dish platforms.
Article continues below advertisement
Dish attacks Univision's video streaming business
The patents at the center of the latest Dish-Univision dispute relate to technology for enhancing the performance of streaming video services. Both Dish and Univision provide streaming video services. Dish claims that several video services offered by Univision violate its patents.
Dish operates its streaming video service called SlingTV, which had 2.4 million subscribers at the end of September, according to the latest available updates on the product. AT&T's (T) rival service DIRECTV Now had 1.6 million subscribers at the end of December.
Fighting cord-cutting headwinds
SlingTV is part of Dish's attempts to counter cord-cutting, which caused it to lose 367,000 traditional pay-TV subscribers in the third quarter. Comcast (CMCSA) lost 104,000 pay-TV subscribers in the third quarter and 29,000 in the fourth quarter. Comcast and Walt Disney (DIS), another television company affected by cord-cutting, are planning to join Dish and AT&T in launching streaming video services.
Viacom (VIA) is also acquiring Pluto TV to help it expand in the video streaming space but with an ad-supported service.