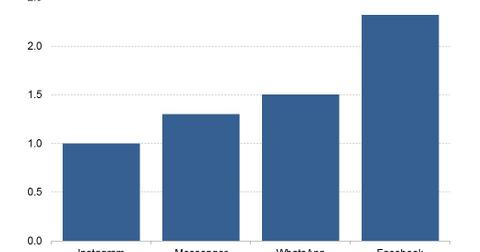 Facebook Wants to Create 'Oversight Board'
By Ruchi Gupta

Updated
Board to settle content disputes
Facebook (FB) is planning to form an independent content review board that will help with vetting content published on its platforms. According to a draft charter released by Facebook recently, the board will be kind of a supreme court for the company and users of its social networks when it comes to settling contested decisions about whether or not a particular post should be allowed on Facebook platforms.
Article continues below advertisement
Facebook envisions a 40-member content review board that will serve a maximum of two terms of three years each. The board will have the power to overturn Facebook's own decisions, and it will be the final level of settling content-related disputes arising between Facebook and users of its social networks.
Staying away from controversies
Facebook operates several digital social platforms that together host more than 6.0 billion users worldwide. Facebook's WhatsApp, for instance, boasts around 1.5 billion monthly active users.
Working with an independent content review board to settle disputes with users is viewed as part of Facebook's attempts to tackle problems such as fake news while avoiding the risk of infringing on people's freedom of speech. Facebook has faced criticism in the past over its handling of posts on its platforms that touch on sensitive issues. In 2016, for instance, Facebook had to reverse a decision to delete a famous Vietnam War photo following a huge backlash, the New York Times reported.
Facebook makes most of its money from advertising. It captured 20.6% of all the dollars spent on digital ads in the United States in 2018, according to eMarketer estimates. Google (GOOGL), Amazon (AMZN), Microsoft (MSFT), and Verizon (VZ) are estimated to have captured 37.1%, 4.2%, 4.1%, and 3.3% of digital advertising dollars in the United States in 2018, respectively.