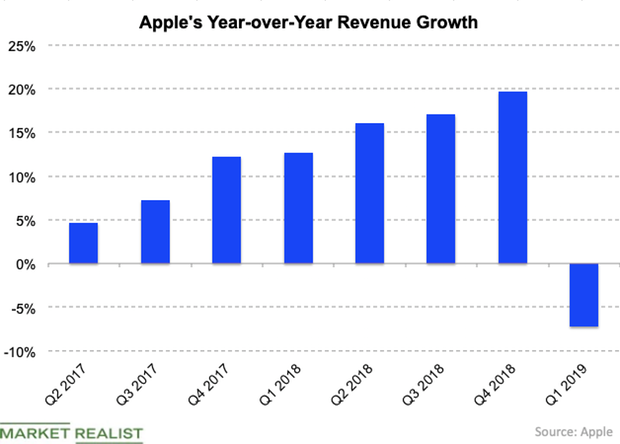 Did Warren Buffet Sell 1% of His Total Stake in Apple?
By Sanmit Amin

Feb. 18 2019, Published 8:13 a.m. ET
Buffet's stake in Apple
Berkshire Hathaway's (BRK.A) Warren Buffett increased his holdings in Apple (AAPL) stock several times last year, which made him the third-largest investor in the tech giant with a 5% stake. Apple currently makes up a good chunk of Berkshire Hathaway's holdings.
Buffett bought the stock despite shrinking iPhone sales, as he had faith in the strength of Apple's brand value and the depth of its ecosystem.
However, according to a report by Reuters, new regulatory findings reveal that Berkshire Hathaway had reduced its stake in Apple by 2.9 million shares to 249.6 million shares as of December 31, 2018. Buffett's company now has a stake of ~$40 billion in the stock.
Article continues below advertisement
Apple's iPhone business may be declining, but it still has a trick or two up its sleeve
Berkshire reduced its stake in Apple by only slightly more than 1%, though. The negligible change might even have been the result of stock buybacks by Apple.
Apple continues to have a ludicrous amount of cash on its balance sheet. Its upcoming video streaming service, which could rival Netflix (NFLX), is expected to launch soon, which could further boost its Services segment's growth in the coming years.
Berkshire has also shed a $2.13 billion stake in Oracle (ORCL). Meanwhile, it's picked up positions in Red Hat (RHT) and Suncor Energy.