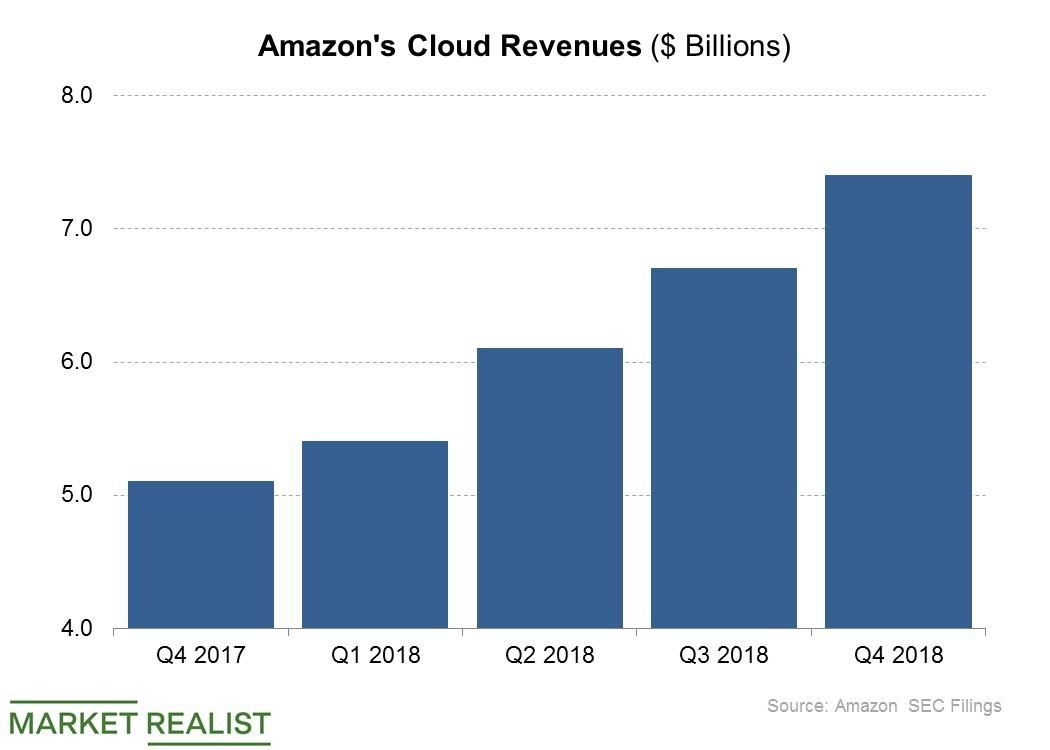 Can AWS Growth Accelerate after TSO Logic Purchase?
By Neha Gupta

Feb. 12 2019, Updated 4:45 p.m. ET
TSO Logic helps companies understand costs of running workloads on cloud
Amazon (AMZN) quietly bought Canadian cloud solutions startup TSO Logic to add to its cloud computing division, Amazon Web Services (or AWS). TSO Logic helps companies and organizations understand how much it would cost them to run their workloads on the cloud.
"Since 2012, our team has worked persistently to build an analytics solution that helps customers plan, optimize and save on their way to cloud," TSO Logic CEO Aaron Rallo said in a message posted on the startup's website.
Article continues below advertisement
Helping cloud clients control costs
With TSO Logic, AWS has added a tool that it could use to help its clients make more efficient use of their cloud resources and control costs. Cloud providers continue to wage price wars against one another to try to win over customers. For Amazon, TSO Logic brings a tool that it could leverage to show its existing cloud clients and prospective ones that it provides the best value for money.
Amazon's cloud business grew 45%
Amazon's cloud revenue increased 45% YoY to $7.4 billion in the fourth quarter, which ended in December. The growth slowed from 46% in the previous quarter. Alibaba (BABA) and Microsoft (MSFT) grew their cloud revenues 84% and 76% YoY, respectively, in the December quarter. Cloud revenue declined 3.0% YoY at IBM (IBM) in that period. Google (GOOGL) doesn't report its cloud revenue separately, but revenue increased 30% YoY in the unit that houses the cloud business in the December quarter.