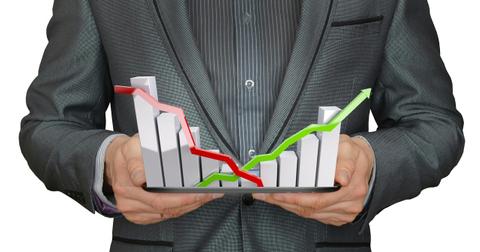 Buffett Might Not Be Afraid with Apple, But He Wasn't Greedy Either
By Mohit Oberoi, CFA

Updated
Apple
Last week, Berkshire Hathaway (BRK-B) released its highly anticipated fourth-quarter 13F. The filing showed that Berkshire sold some Apple shares and exited Oracle (ORCL). It also brought Red Hat (RHT), which IBM (IBM) acquired.
Initially, observers thought Berkshire chair Warren Buffett sold Apple (AAPL) shares. However, Berkshire clarified that Buffett has nothing to do with trimming Berkshire's stake in Apple. According to Reuters, quoting Debbie Bosanek, Buffett's assistant, "One of the managers other than Warren had a position in Apple and sold part of it in order to make an unrelated purchase." Bosanek also said, "None of the shares under Warren's direction have ever been sold."
Article continues below advertisement
Apple slumped in Q4
One of Buffett's famous quotes is, "Be fearful when others are greedy and greedy when others are fearful." Apple stock slumped more than 30% in the fourth quarter. Other FAANG stocks Facebook (FB), Amazon (AMZN), Netflix (NFLX), and Alphabet (GOOG) also fell in the quarter.
Now, Buffett not selling Apple shares would imply that the legendary investor wasn't fearful about Apple even as markets were. However, it also tells us that Buffett wasn't greedy either and hasn't bought more Apple shares in the quarter despite Berkshire holding more than $100 billion in cash at the end of the third quarter. Even Apple's repurchase activity was subdued in the quarter despite the sharp fall in its stock price.