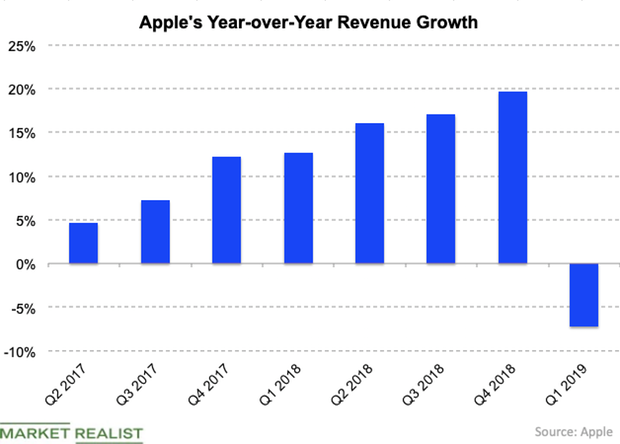 Apple Streaming Service May Cost $15 a Month but Faces Challenges
By Sanmit Amin

Feb. 20 2019, Updated 5:00 p.m. ET
Apple's new streaming service could cost $15 per month
Apple's (AAPL) much-anticipated video streaming service, which is expected to be launched soon, is seen by many as something that could partly replace lost revenue from iPhones in the long term. However, not all experts think that it will be that easy for the tech giant. Jefferies analyst Tim O'Shea thinks that Apple's new streaming service, which he thinks may charge $15 per month, faces two big challenges. O'Shea points out that Apple has not spent as much as Netflix (NFLX) on original programming, which means that it will be more dependent on accessing content from studios or networks.
Article continues below advertisement
Apple's video streaming service may not replace iPhones but could boost revenues
O'Shea does admit that the company's huge user base and ecosystem do leave it in a good position to attract subscribers for its latest service. However, he says that even an optimistic estimate of 250 million subscribers by 2023 would yield the company only $13.5 billion. This figure is very optimistic given that Netflix only has about 139 million paid subscribers after several years of offering video streaming services.
Nevertheless, Apple does have the highest cash reserves, which it can use to create or acquire content. Its streaming service could certainly boost its Services segment over the years.