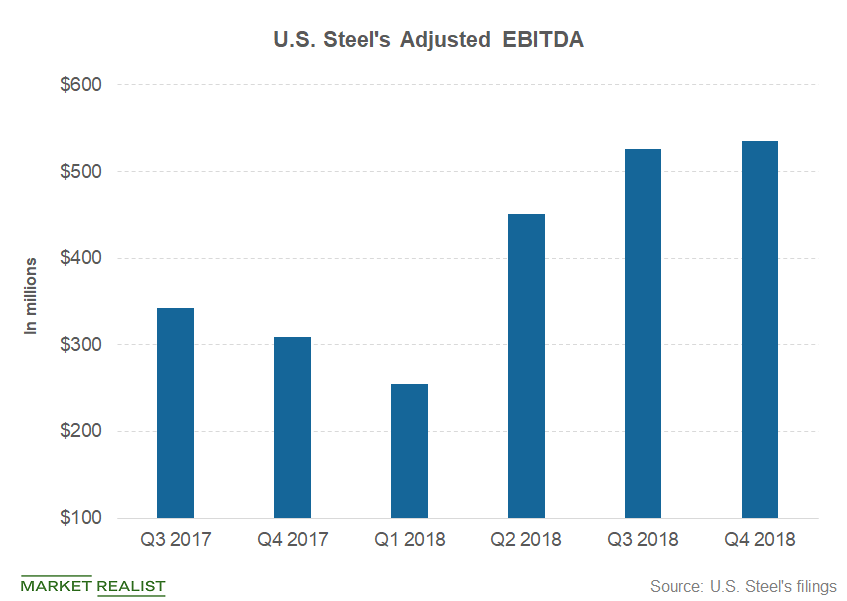 AK Steel and U.S. Steel: A Tale of Two Guidance Methodologies
By Mohit Oberoi, CFA

Feb. 20 2019, Updated 9:00 a.m. ET
Guidance
During their fourth-quarter earnings releases, both U.S. Steel Corporation (X) and AK Steel (AKS) announced tweaks to their guidance methodologies.
U.S. Steel, which used to provide its quarterly and annual guidance during its earnings calls, will be stopping this practice. Going forward, it will provide its quantitative guidance in the last month of the quarter, like Nucor (NUE) and Steel Dynamics (STLD).
Article continues below advertisement
AK Steel
AK Steel used to provide its qualitative quarterly earnings guidance during its earnings release. Now, the company has shifted to annual guidance. Last year, AK Steel's and U.S. Steel's guidances disappointed the markets (XME).
It's important to look at both these companies' business strategies. Since AK Steel sells most of its steel to contract customers, and the pricing of most of these contracts is settled at the beginning of the year, it has a higher visibility of its annual earnings than its peers, which have higher spot exposure. Predicting average spot prices is a futile exercise.
Earnings
While static guidance in a volatile industry does little to help, it does provide a lot of information to the markets in terms of earnings direction. The quarterly earnings methodology U.S. Steel is shifting to could take some volatility away from its earnings release. However, we could see volatility in its stock price when it releases its quarterly earnings guidance.
Read U.S. Steel's 2019 Guidance: What You Need to Know for a detailed analysis of U.S. Steel's 2019 guidance. You can also read about AK Steel's guidance in AK Steel's 2019 Guidance: What You Need to Know.