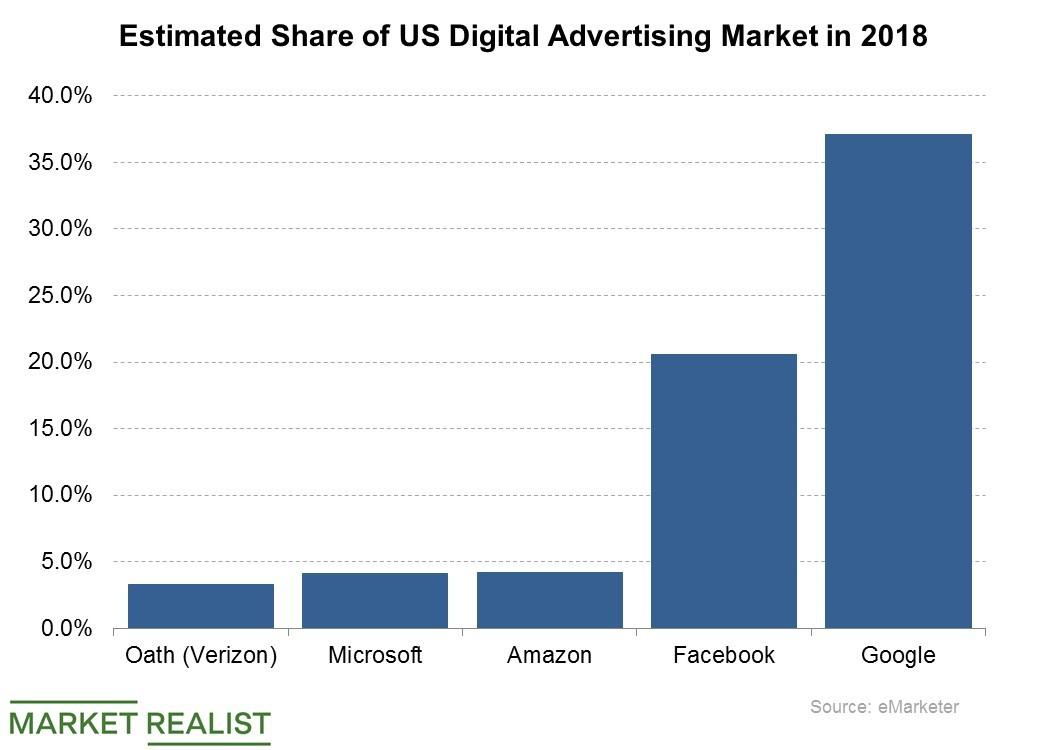 Why Facebook Is Investing $300 Million in Local Newsrooms
By Ruchi Gupta

Jan. 18 2019, Updated 1:05 p.m. ET
Helping local newsrooms build sustainable businesses
Facebook (FB) is committing $300 million to the support of local journalism projects over the next three years. This initiative comes after the company carried out a study to understand what kind of news people want to see on its platform. The study showed that people want more local news, and local news outlets are looking for more support.
To support local journalism, Facebook says it will focus on two key areas: supporting local outlets with their news-gathering needs and helping local news organizations build sustainable businesses.
Article continues below advertisement
Facebook follows in Google's footsteps
Facebook is committing tens of millions of dollars to the strengthening of local journalism after its rival Google (GOOGL) made a similar pledge about a year ago. Google announced in March last year that it would spend $300 million over three years to support journalism, primarily with an eye on combating the spread of fake news online.
News business
Facebook and Google have shown increased interest in supporting quality journalism recently after it emerged that their platforms have been saturated with inaccurate news reports. In addition to fighting fake news, supporting quality journalism is also of interest to these companies as they vie to become the top destinations for those seeking news online.
At the end of the day, Facebook and Google are likely hoping that news traffic will help them capture more advertising dollars. Facebook and Google captured 20.6% and 37.1% of total digital ad spending, respectively, in the United States in 2018, according to eMarketer estimates. Amazon (AMZN), Microsoft (MSFT), and Verizon (VZ) are estimated to have picked up 4.2%, 4.1%, and 3.3% of US digital advertising dollars, respectively, in the same year.