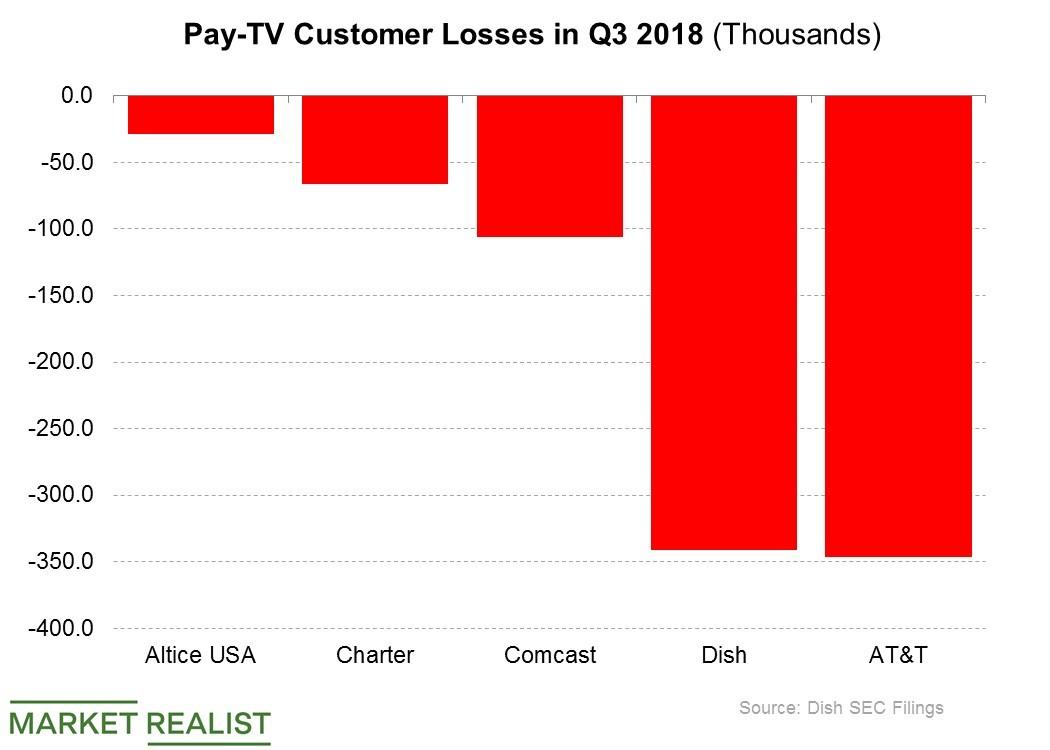 Why Comcast Dropped Fuse
By Ruchi Gupta

Jan. 9 2019, Updated 10:25 a.m. ET
TV companies try to survive cord-cutting
Comcast (CMCSA) dropped its Fuse network at the start of 2019, ending a carriage relationship that had been more than a decade long. The decision to drop Fuse came after Comcast noted that its programming was similar to content on other networks that it also carried, Deadline reported. Dropping Fuse looked like a move by Comcast to eliminate programming duplication to allow it to deliver a better experience for its TV customers.
Article continues below advertisement
Amid the rise of cord-cutting, TV distributors such as Comcast have taken to evaluating their channel line-ups and making changes to try to keep customers from fleeing. But this strategy has sometimes given way to tensions, as we've seen between Dish Network (DISH) and channel providers HBO and Univision. A failure to reach new carriage agreements has led to HBO and Univision going dark on Dish's platforms for several months.
Comcast improved its pay-TV customer retention
Comcast improved its pay-TV customer retention rate in the third quarter of 2018. It shed 106,000 pay-TV subscribers in the period, fewer than the 140,000 subscribers it lost in the second quarter.
AT&T (T) lost 346,000 pay-TV customers in the third quarter of 2018. AT&T owns HBO through its WarnerMedia subsidiary. Dish, Charter Communications (CHTR), and Altice USA (ATUS) shed 341,000, 66,000, and 28,000 pay-TV subscribers, respectively, in the third quarter of 2018.
Helping customers find options
To ease the pain for customers who may like Fuse's programming, Comcast said it would work with those customers to find options. Fuse provides multicultural programming.