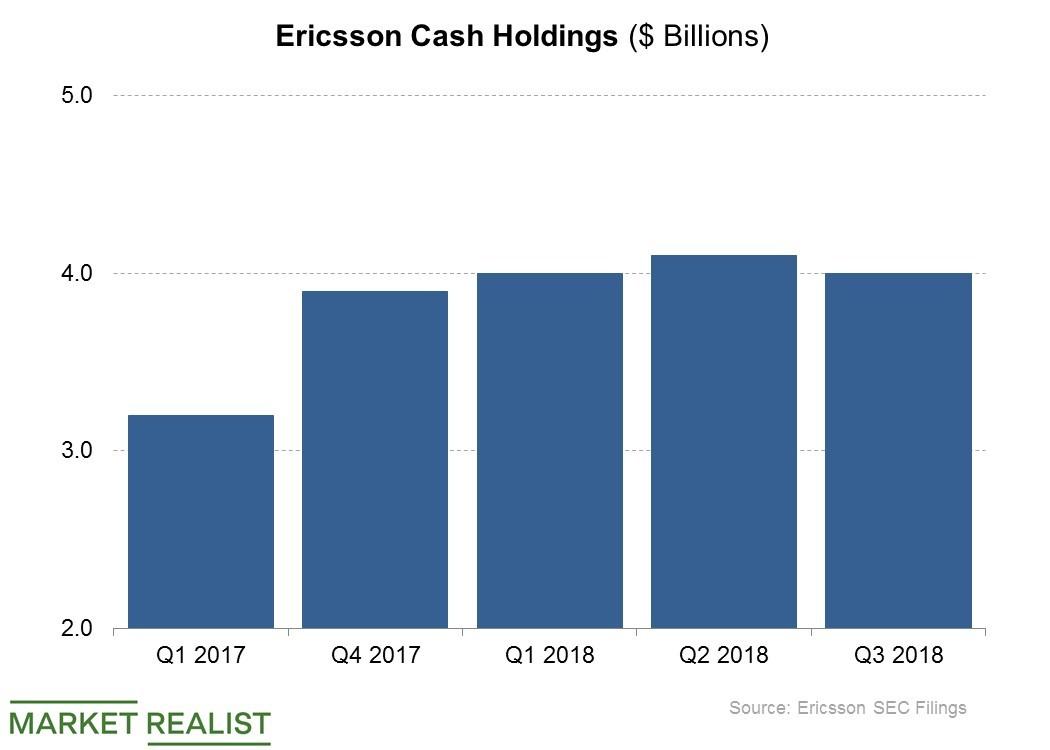 What's Next for Ericsson after Its Network Outages?
Report cites almost $127 million compensation for O2
At least two Ericsson (ERIC) mobile operator customers suffered network outages for some hours in early December, according to a Reuters report. Ericsson attributed the problem to a software glitch. The outages affected Britain's O2 and Japan's SoftBank (SFTBF).
It turns out the network outages could cost Ericsson tens of millions of dollars in compensation to the affected customers. O2, the worst-affected operator, could receive as much as 100 million pounds ($127 million) in compensation from Ericsson, The Guardian reported. O2, a subsidiary of Spanish-based Telefónica (TEF), announced a plan last month to compensate its affected subscribers, the BBC reported.
Article continues below advertisement
SoftBank merging American subsidiary
The amount of compensation that SoftBank might seek from Ericsson because of the outage that disrupted its operations is unclear at the moment. SoftBank is the parent of American operator Sprint (S), which is seeking to merge with its rival T-Mobile (TMUS) in a transaction valued at more than $26 billion. Last year, T-Mobile signed Ericsson on for a $3.5 billion multiyear 5G-related contract.
Ericsson's cash holdings
Ericsson might be forced into compensating its affected customers following network outages at a time when the company has been seeking more funds to finance its 5G research programs. Both Ericsson and Nokia (NOK) have picked up loans from the European Investment Bank in recent months to finance their 5G research works. The lender extended a 250 million euro credit line to Ericsson in May.
Ericsson exited the third quarter with ~$4.0 billion in cash holdings.