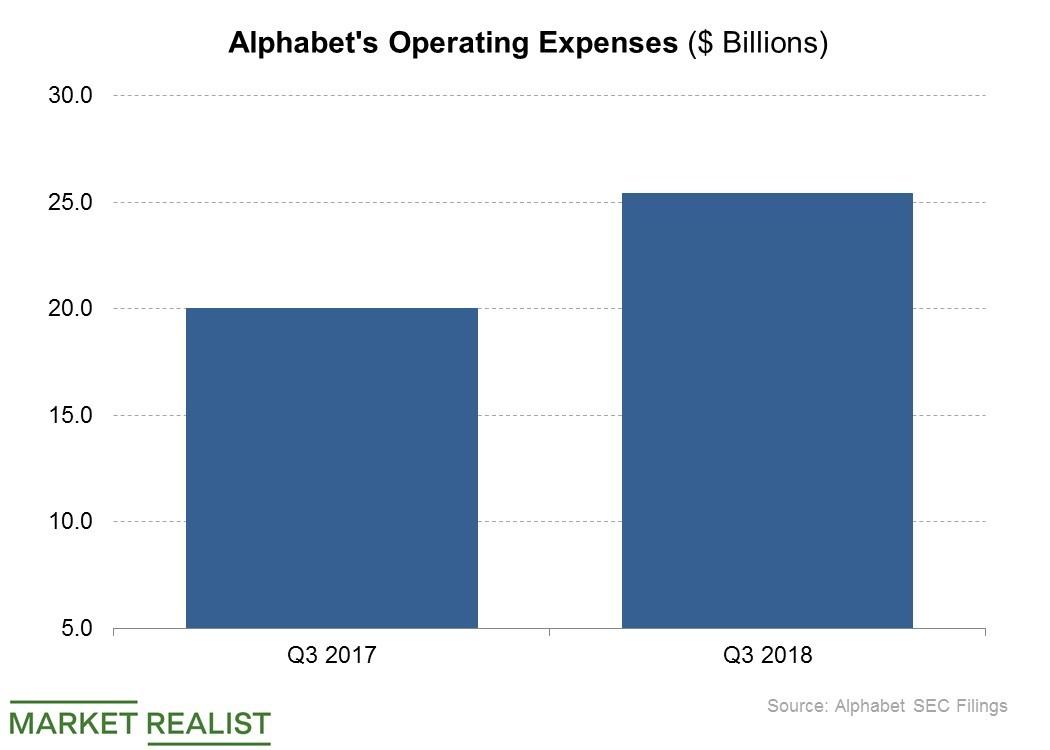 What's behind Alphabet's Malta Spin-Off?
By Neha Gupta

Jan. 15 2019, Updated 9:00 a.m. ET
Renewable energy storage solution
Alphabet's (GOOGL) X subsidiary spun off its energy storage project called Malta into an independent company, Bloomberg reported. Unlike Waymo or Loon, Malta is accepting funding from outside investors and will operate as a non-Alphabet company. Malta focuses on developing cheap energy storage solutions, particularly solutions for storing energy from renewable sources such as solar and wind for later use.
Article continues below advertisement
Driving uptake of renewable energy
A lack of affordable, reliable energy storage is currently limiting the uptake of renewable energy, according to Raj Apte, an expert that advises Alphabet's X subsidiary. Alphabet is one of the large corporations with big ambitions to run its operations on 100% renewable energy as part of reducing its carbon footprint and curbing global warming.
The other companies with this goal include Facebook (FB), T-Mobile (TMUS), Amazon (AMZN), and Microsoft (MSFT). Facebook is underway with the development of its first Asian data center in Singapore that will be powered with solar energy, CNBC reported. T-Mobile is working on its goal of powering its headquarters building with 100% renewable energy by 2021. Amazon and Microsoft also want to run their operations on 100% renewable energy. The founders of Amazon and Microsoft recently led a $26 million funding round for Malta through a vehicle known as Breakthrough Energy Ventures.
Opportunity to cut costs
Malta's breakthrough could help renewable energy-focused companies such as Alphabet and Microsoft save costs on their electricity expenses. Alphabet incurred $25.4 billion in operating expenses in the third quarter of 2018, representing an increase of 27% year-over-year.