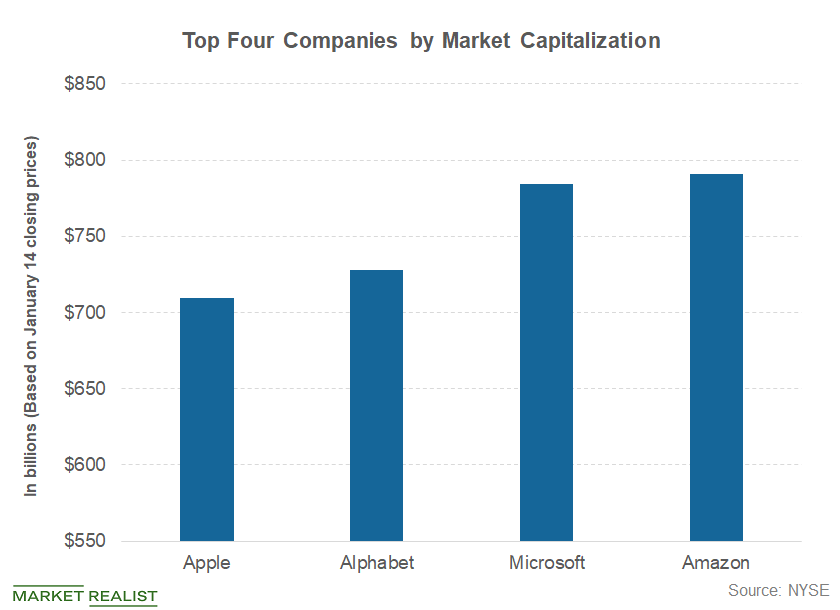 What Has Been Impacting Warren Buffett's Performance?
By Mohit Oberoi, CFA

Jan. 16 2019, Updated 2:30 p.m. ET
Warren Buffett
As we noted in the previous part, Berkshire Hathaway's (BRK-B) outperformance compared to the S&P 500 (SPY) has been declining. Overall, 1976 was the best year for Berkshire Hathaway. The company's stock price rose more than twice as much as SPY. After 2000, Berkshire Hathaway's outperformance over SPY was more than 20% in 2007. In this part, we'll discuss why Berkshire Hathaway isn't outperforming the markets (QQQ) like it did in the last century.
Article continues below advertisement
Efficient markets
US equity markets have become more efficient, which makes outperforming the markets tough. The flow of information has vastly improved, which makes outperforming the markets even tougher.
Size
We also need to consider Berkshire Hathaway's size. The company had a market capitalization of $482 billion as of January 14. Berkshire Hathaway held more than $100 billion in cash at the end of the third quarter. With such a mammoth scale, outperforming the markets becomes an even tougher task.
You could compare Berkshire Hathaway to a large mutual fund sitting on a $100 billion cash pile. Buffett discussed scale during last year's annual shareholder meeting. In response to a question, Buffett said that "the problem that all of us has is size. It's harder to run even $12 billion or $13 billion, frankly, than it is to run $1 billion." One of Buffett's strengths has been acquiring companies and taking them private. The last major outright acquisition that Berkshire Hathaway made was in 2015. Buffett said that the deal was expensive.
Efficient markets and Berkshire Hathaway's size could be two reasons behind the company's modest performance over the last decade. Buffett has also missed on some stocks like Amazon (AMZN) and Alphabet (GOOG). General Electric (GE) hasn't performed as expected.