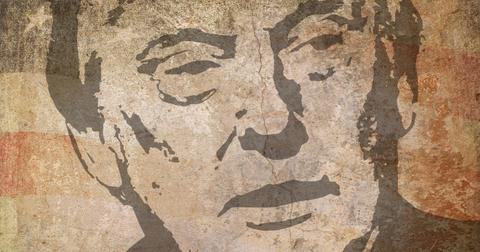 The US Reportedly Cancels This Week's Trade Talks with China
By Jitendra Parashar

Jan. 22 2019, Published 2:45 p.m. ET
The market sell-off
On Tuesday, the broader market is trading on a negative note due to investors' growing fear of slowing global economic growth. Yesterday, China's National Bureau of Statistics released the country's fourth-quarter 2018 GDP data, which reflected a consistently slowing economy. In the fourth quarter last year, China's GDP grew by 6.4% YoY, which slowed China's 2018 GDP growth rate to 6.6% as compared to 6.8% in 2017, Reuters reported. The report also highlighted that this was China's slowest annual GDP growth rate since 1990.
Article continues below advertisement
The US cancels this week's talks with China
According to a CNBC report, "The White House rejected a trade planning meeting with Chinese counterparts this week due to outstanding disagreements between the two sides over the enforcement of intellectual property rules." The canceled meeting was scheduled for this week between US trade representatives and Chinese Vice ministers "to resolve trade differences" between the world's two largest economies.
Investors' pain
In the last couple of quarters, the US-China trade war has badly hurt investors' sentiments, and it could also be one of the reasons affecting China's economic growth lately. The trade war between the two nations has already started hurting many large US companies including Apple (AAPL), General Motors (GM), Ford Motor (F), and Tesla (TSLA) due to their huge bets on the Chinese market. The report of US canceling this week's meeting with Chinese officials could make the situation worse for investors and drive the broader market lower.
At 2:13 PM EST, the S&P 500 Index and the NASDAQ Composite Index were trading with 1.6% and 1.9% day losses, respectively. AAPL, Microsoft (MSFT), Alphabet (GOOG), NVIDIA (NVDA), Qualcomm (QCOM), Intel (INTC), General Electric (GE), Boeing (BA), Amazon (AMZN), Facebook (FB), Netflix (NFLX), and Advanced Micro Devices (AMD) were down by 1.8%, 2.1%, 2.5%, 4.8%, 1.9%, 2.2%, 4.2%, 2.3%, 3.3%, 1.7%, 3.9%, and 3.8%, respectively. Similarly, Chinese companies Tencent Holdings (TCEHY), Alibaba (BABA), Baidu (BIDU), and NIO (NIO) were down 2.8%, 3.5%, 6.9%, and 1.8%, respectively.
In contrast, Tencent Music (TME) was trading with solid 6.6% day gains after the reports of recent upgrades by some reputed research firms including by JPMorgan and HSBC.