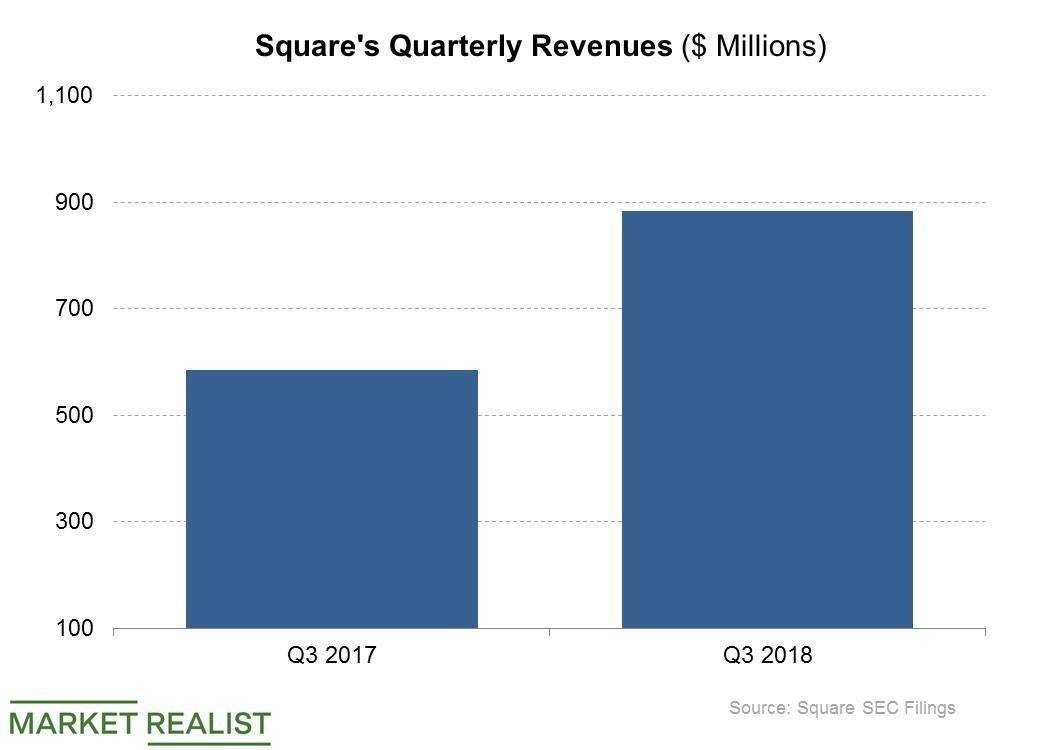 Square Is Casting a Wider Net
The race to process e-commerce payments
Square (SQ) can be seen casting its net wider in a bid to capture more revenue in the payment market, where competition is getting tight as new players enter the scene and existing ones try to up their game. In a move aimed at deepening its participation in processing e-commerce payments, Square recently rolled out a feature that allows merchants to use its service to process payments within mobile apps.
With its in-app payment feature, Square is targeting online companies and businesses that prefer to create their own customer-facing apps. Square says that its in-app payment feature supports most popular payment types.
Article continues below advertisement
A crowding scene
Processing online payments is PayPal's (PYPL) domain, so Square's move with its in-app payment feature shows escalating competition in the online payment space.
But PayPal isn't the only one on Square's radar. Google (GOOGL) and Facebook (FB) are also keen on expanding in the digital payment industry, with Google striking a deal last year with several banks in India to extend small loans to users of its India-specific mobile payment service, Tez. On its part, Facebook has partnered with PayPal to let people pay for purchases online using its Messenger chat app.
Square's revenue jumped 51%