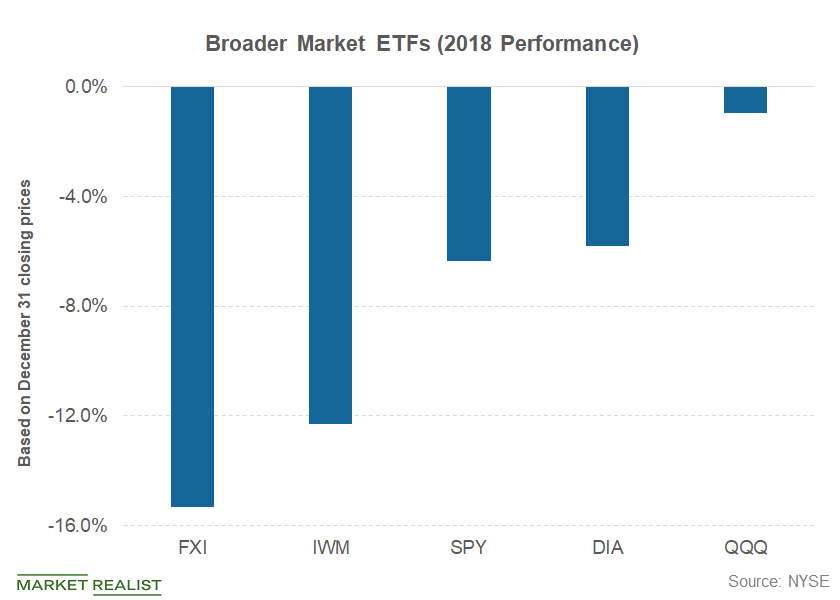 Should New Accounting Rules Bother Berkshire Hathaway Investors?
By Mohit Oberoi, CFA

Jan. 4 2019, Updated 11:35 a.m. ET
Accounting rules
New accounting rules that came into effect at the beginning of 2018 require companies to mark to market securities (SPY). Berkshire Hathaway (BRK-B) chair Warren Buffett touched upon the new rules and their impact during last year's annual shareholder meeting.
Article continues below advertisement
Warren Buffett
Buffett said, "And as I warned you in the annual report, a new accounting rule was introduced at the beginning of this year, and it provides that our equity securities, whether we sell them or not, are mark-to-market every day. So, we can have a gain or loss of a couple billion dollars in our equity securities portfolio and that day, according to the accounting principles now in effect." Buffett added, "And I told you that would produce some very unusual effects from quarter-to-quarter."
Annual report
In his letter in the 2017 annual report, Buffett also said that the new rules "will severely distort Berkshire's net income figures and very often mislead commentators and investors." While Buffett said that "Berkshire owns $170 billion of marketable stocks (not including our shares of Kraft Heinz), and the value of these holdings can easily swing by $10 billion or more within a quarterly reporting period," market volatility in the fourth quarter could do far greater damage to Berkshire's accounting earnings. Apple alone could lower Berkshire's book value by more than $10 billion in the fourth quarter.
Some of Berkshire's other holdings including Bank of America (BAC) and Wells Fargo (WFC) also had a rough quarter. To be sure, these are notional losses unless Berkshire exits any of these securities. Nonetheless, the firm would take a hit on the company's fourth-quarter results.