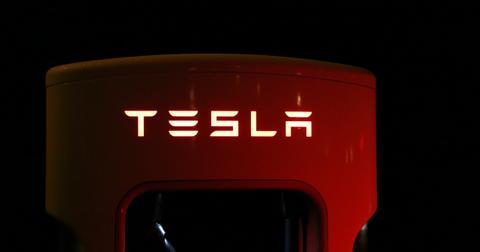 RBC Analyst: Tesla Is Valued on 'Overly Lofty Expectations'
By Jitendra Parashar

Updated
Tesla
Over the last few sessions, Tesla (TSLA) stock has been heading downward. The stock had fallen 13.9% as of yesterday, and it started this morning on a negative note, too. At 9:37 AM Eastern Time, TSLA had fallen 3.9% today. Let's look at what could be driving this pessimism toward Tesla stock.
Article continues below advertisement
RBC analyst's downgrade
According to CNBC, RBC analyst Joseph Spak has downgraded his rating for Tesla to "underperform" from "sector perform," and revised its price target to $245 from $295. The downgrade comes a few days after Tesla CEO Elon Musk announced a 7% cut in the company's full-time workforce last Friday.
In his note, Spak wrote, "It's not that we don't believe Tesla can grow over time, our model shows solid LT[1.long-term] growth. But the current valuation already considers overly lofty expectations." He added that Tesla "seems to be more tactful with messaging which is a long-term positive, but means downward pressure to growth expectations – which in our view are too high to justify current levels, let alone to add to positions." The analyst also noted that Musk's recent acknowledgment of Tesla increasing challenges is "more realistic."
Market recovery
After falling 1.4% yesterday, the S&P 500 had risen 0.7% today at 9:53 AM Eastern Time. Meanwhile, General Motors (GM), Honda (HMC), and NIO (NIO) had risen 0.2%, 0.1%, and 1.6%, respectively, and Ford (F), Fiat Chrysler (FCAU), and Toyota (TM) had fallen 0.5%, 0.4%, and 0.6%, respectively. Tech giants Apple (AAPL), Microsoft (MSFT), Alphabet (GOOG), NVIDIA (NVDA), Intel (INTC), and Amazon (AMZN) had risen 1.0%, 1.1%, 0.5%, 3.5%, 0.7%, and 0.6%, respectively.