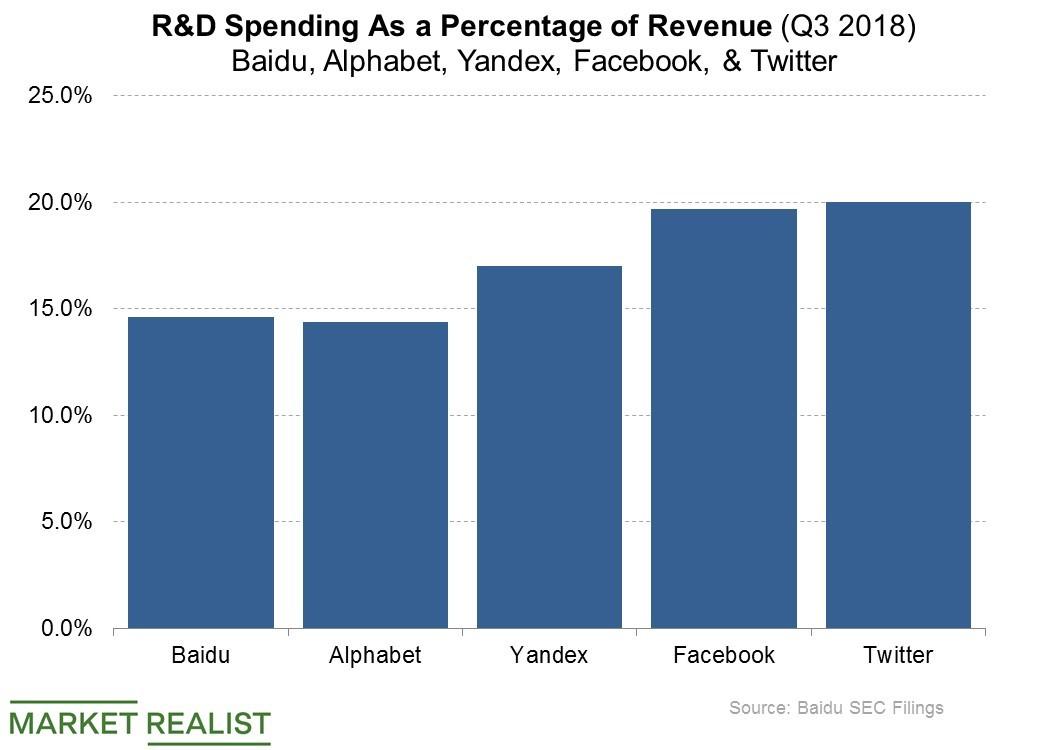 More Work Ahead for Baidu after Service Is Criticized
By Neha Gupta

Jan. 31 2019, Updated 7:30 a.m. ET
Baidu's news service draws criticism
Baidu's (BIDU) Internet search service came under fire recently after an outspoken Chinese journalist complained about its news aggregating service, Baijiahao. Baidu launched Baijiahao in 2016 to provide media publishers a platform to post news and share information. But journalist Fang Kecheng recently published an article that criticized Baidu for failing people seeking quality news stories because it places low-quality posts from Baijiahao at the top of its news search results, Reuters reported.
Article continues below advertisement
Baidu to improve news service
Baidu acknowledged the complaint by Kecheng and pledged to improve its news search service. Although Baidu didn't reveal the specific steps it would take to improve its news search service, here is a case that may require the company to invest more in product research and development to further refine its search service.
Baidu is already a big spender in R&D (research and development). In the third quarter of 2018, the most recent reported period, Baidu spent $570 million or 14.6% of its revenue in the quarter on R&D. Google parent Alphabet (GOOGL) and Yandex (YNDX) spent 15.4% and 17% of their revenues on R&D, respectively, in the third quarter. Twitter (TWTR) and Facebook (FB) spent 20% and 19.7% of their revenues on R&D, respectively, in the third quarter.
No room for mistakes
Amid tight competition for Internet users and digital advertising revenue, Baidu understands that it is important to address problems that could hamper its competitiveness. Alibaba, which operates a portfolio of digital platforms in China, is giving Baidu tough competition for digital advertising dollars in the country.