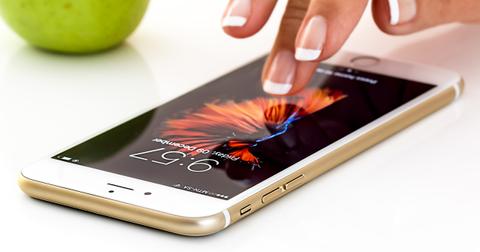 Is Google Benefitting from Apple's Fall?
By Jitendra Parashar

Jan. 28 2019, Published 4:32 p.m. ET
Apple 
In the fourth quarter of 2018, reports about Apple's (AAPL) declining iPhone sales started to take center stage. In the last quarter, the company tried to avoid officially commenting on iPhone sales trends. Nonetheless, reports have encouraged many notable Wall Street analysts to cut their estimates for Apple's earnings.
Article continues below advertisement
Apple versus Google
On January 2, Apple CEO Tim Cook made investors' nightmare come true, announcing a cut in the company's revenue guidance for the quarter ended December 29. Apart from external and internal factors, Cook mainly blamed the slowing Chinese economy for the iPhone's weakening demand, which forced AAPL to cut its guidance.
Alphabet's (GOOG) Google Pixel smartphone range might not be considered the iPhone's direct competitor in terms of market share. However, among expert gadget reviewers, the Pixel series is well regarded for its great cameras, which many experts claim even beat iPhone cameras.
Google's vice president of global marketing, Marvin Chow, shared an image comparing Google Pixel 3's and the iPhone XS's lowlight camera performance. The image shows a huge difference in performance. The Pixel 3 seems to be the clear winner.
These days, many Android-based, good-quality smartphones are available at a much lower price than iPhones. At the moment, uncertainty about the real reason behind Apple's falling iPhone sales remain, but the availability of many Android alternatives could be one factor hurting iPhone sales lately. Apple's competitors Google, Samsung, and other Android smartphone makers could be eyeing a drop in iPhone sales as an opportunity to expand their market share.
Apple is set to release its first-quarter earnings report on Tuesday after the market closes. See What's Expected for Apple in its First Quarter of Fiscal 2019 to learn about Wall Street analysts' estimates.
As of January 25, Apple stock was trading without any notable changes month-to-date while Qualcomm (QCOM) was down 9.9%. Other tech companies Microsoft (MSFT), NVIDIA (NVDA), Alphabet, Facebook (FB), Amazon.com (AMZN), Netflix (NFLX), Oracle (ORCL), Intel (INTC), Advanced Micro Devices (AMD), and Micron (MU) were up 5.5%, 20.0%, 5.4%, 13.7%, 11.2%, 26.3%, 10.3%, 0.2%, 18.8%, and 22.8%, respectively.