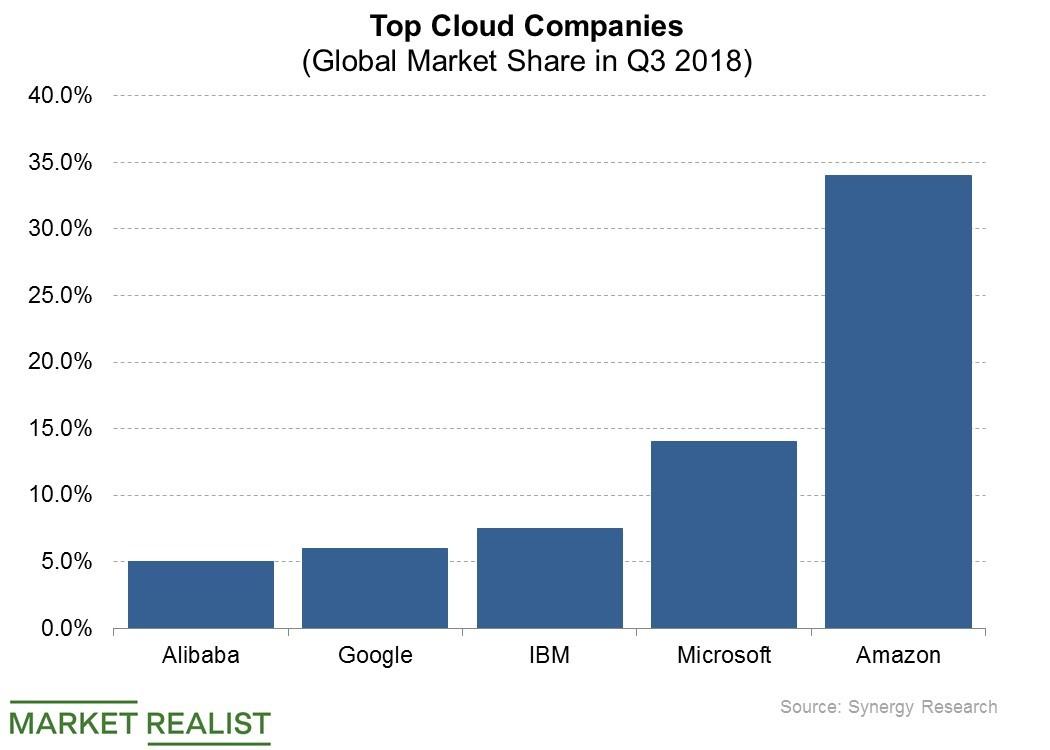 IBM-Juniper Deal Sheds Light on the Red Hat Acquisition
By Ruchi Gupta

Jan. 24 2019, Updated 7:31 a.m. ET
IBM wins a seven-year hybrid cloud contract
IBM (IBM) recently announced that it had won a multiyear contract to manage the existing infrastructure of networking technology and security provider Juniper Networks (JNPR). The contract is worth $325 million and is expected to run for seven years.
IBM said the contract calls for it to manage Juniper's infrastructure in a hybrid cloud environment, which brings into focus its deal last year to acquire Red Hat (RHT) for $34 billion. IBM said that absorbing Red Hat would make it the world's top hybrid cloud provider and bolster its competition in the cloud market, which is developing into a trillion-dollar revenue opportunity. Red Hat's shareholders recently approved the takeover agreement, placing IBM on track to close the transaction this year.
Article continues below advertisement
IBM has been struggling to compete
IBM is already one of the world's top cloud providers, but the company has been shown to be struggling to grow its market share. According to the latest report from Synergy Research, IBM was the only one among the world's top five cloud providers that lost market share in the third quarter of 2018. IBM's share of the global cloud market was estimated to be 7.5% at the end of the third quarter compared to 34% for Amazon (AMZN) and 14% for Microsoft (MSFT). Google (GOOGL) and Alibaba (BABA) rounded out the top five with market shares of 6.0% and 5.0%, respectively, at the end of the third quarter.
IBM reported a nearly a 2.0% year-over-year fall in its cloud revenue in the third quarter.