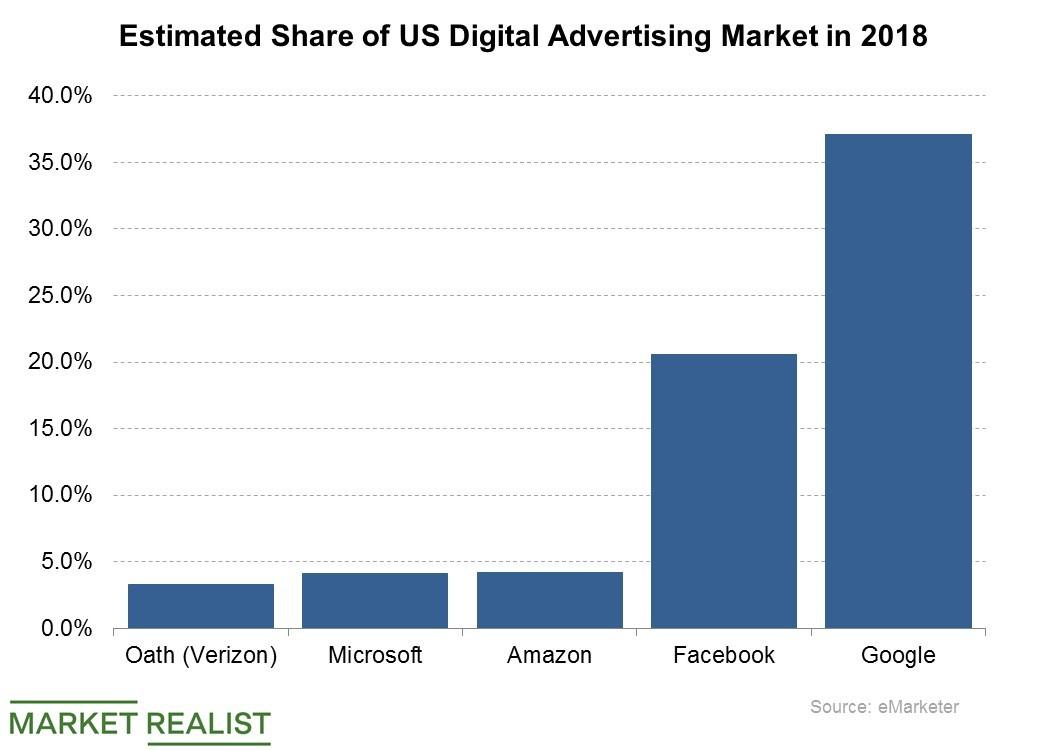 How Snapchat Could Benefit from Popularity with Teens
By Neha Gupta

Jan. 25 2019, Updated 5:50 p.m. ET
Teens influence $800 billion in retail spending
A report by Piper Jaffray released last year showed that teens, or the so-called Generation Z, influence about $800 billion in retail spending in the United States annually. The huge retail spending attributed to teens seems to put Snap (SNAP) in a sweet spot given the popularity of its Snapchat service with teenage users. According to eMarketer, Snapchat is American teens' favorite social app.
In 2017, CBS News published a story that showed how Amazon (AMZN) was working to capture teen spending. For Snap, this could mean capturing more teen-focused ad spending.
Article continues below advertisement
Pulling teen-focused advertising expenditures
Snap is currently struggling to keep up pace with the likes of Google (GOOGL) and Facebook (FB) in the digital advertising business. According to eMarketer data, Google and Facebook captured 37.1% and 20.6% of all digital advertising dollars in the United States in 2018. Amazon (AMZN) is estimated to have captured 4.2% of the digital advertising dollars in the United States in 2018, beating Microsoft (MSFT) at 4.1% and Verizon (VZ) at 3.3%. Snap and Twitter are estimated to have captured 1.0% of the United States digital advertising dollars each in 2018.
Attracting online shopping deals
Snap already has an agreement to send shoppers on its Snapchat platform to Amazon's marketplace. Snapchat's popularity with teens could help Snap attract more online shopping deals like the one it signed with Amazon.