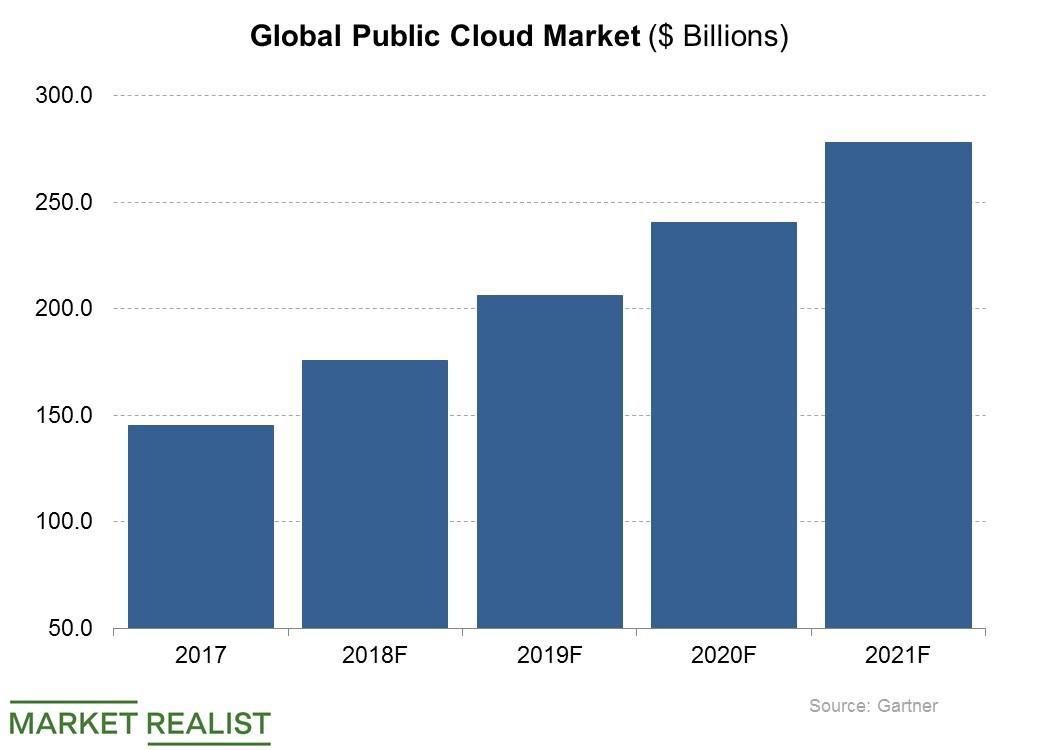 How Big Is Google's Cloud Business?
By Neha Gupta

Jan. 16 2019, Updated 7:31 a.m. ET
Cloud business last cited at $1.0 billion per quarter
As Alphabet (GOOGL) gears up to report results for the fourth quarter of 2018, we note that a year ago the company gave us a glimpse of its cloud business. The cloud business falls under Alphabet's Google unit. While discussing results for the fourth quarter of 2017 in February last year, Google CEO Sundar Pichai said that the cloud business generates about $1.0 billion in quarterly revenues. That was the last time we heard about the size of Google's business.
Article continues below advertisement
But Google has signed a number of cloud customers since it last gave us a peek into its cloud business. In May 2018, eBay's (EBAY) ticketing business, StubHub, announced that it had selected Google as its cloud provider. In April the same year, Fitbit (FIT) announced a partnership that it said would see it adopt Google cloud services. These and other customer wins in recent months suggest that Google's cloud business may be bigger now than it was a year ago.
Catching up with the competition
At a $1.0 billion quarterly cloud revenue a year ago, Google lagged far behind Amazon (AMZN), whose cloud revenue was $5.1 billion in the fourth quarter of 2017. Alibaba (BABA) reported cloud revenue of $553 million for the fourth quarter of 2017. Microsoft (MSFT) doesn't disclose the exact size of its cloud business, but it said the business grew 98% in the fourth quarter of 2017.
The global cloud market presents a $206.2 billion revenue opportunity for cloud vendors in 2019, according to Gartner estimates.