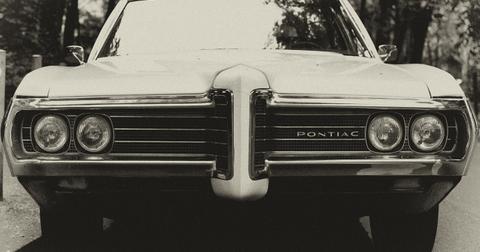 General Motors' US Sales Plunged for the Second Quarter in a Row
By Jitendra Parashar

Updated
General Motors
The largest US automaker, General Motors (GM), released its fourth-quarter 2018 sales data for its home market today. In the fourth quarter, its sales fell by 2.7% YoY to 785,229 units. It was the second consecutive quarter that GM reported a decline in its home market sales. In the third quarter of 2018, the company's US sales fell sharply by 11.1% YoY. Let's take a look at some more details.
Article continues below advertisement
Weakness continued
In the fourth quarter of 2018, General Motors reported sales weakness in all its vehicle brands except for its GMC brand vehicles. The company's Buick brand vehicle sales fell 13.7% YoY to 51,257 last quarter, while sales of its luxury brand, Cadillac, inched down by 2.7% to 41,462 units.
Most importantly, sales of General Motors' key brand, Chevrolet, plunged by 3.2% YoY in the fourth quarter last year to 531,985 vehicle units. In contrast, GMC brand vehicle US sales managed to register a 3.5% YoY increase to 160,525 units last quarter.
It's also important to note that General Motors' electric vehicle model, Chevrolet Bolt EV's US deliveries nosedived by 30.9% YoY to just 6,212 units. In the last couple of years, the company has increased its bets on electric vehicle (IYK) to compete with the segment market leader, Tesla (TSLA). However, its fourth-quarter sales drop could be a big blow to the company's future plans in the electric vehicles segment.
Earlier today, Ford (F) also released its December 2018 US sales data. It reported an 8.8% YoY decline in its US sales. These weak sales numbers are taking a toll on their stocks today. At 10:52 AM EST, GM, Ford, TSLA, and Fiat Chrysler (FCAU) were down 3.1%, 0.8%, 3.2%, and 1.5%, respectively.