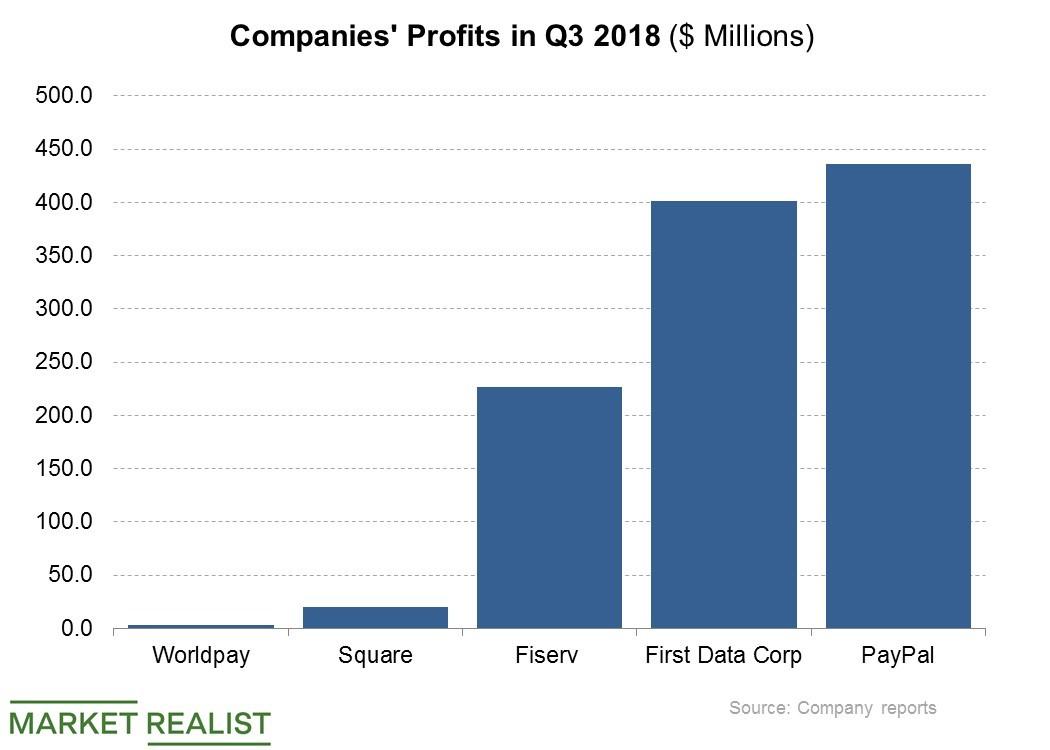 Did Square Make a Profit In Q4?
Profit tied to Eventbrite IPO
For the first time ever, Square (SQ) posted a quarterly net profit of $20 million in the third quarter of 2018. But it wasn't a natural profit—meaning profit earned from Square's day-to-day operations. Instead, the profit stemmed from a one-time gain tied to Square's investment in Eventbrite (EB), an American event management and ticketing company.
Eventbrite generated $73.3 million in revenue in the third quarter, up 45% YoY (year-over-year). The company makes money by charging a fee to event organizers for the use of its online ticketing services.
Article continues below advertisement
Square booked $37 million gain from Eventbrite IPO
Eventbrite went public in September last year. Being an early investor in Eventbrite, Square was able to book some gains in connection with the Eventbrite IPO. The gain Square made in connection with the IPO was $37 million. According to Square, it made an investment of $25 million in the preferred shares of Eventbrite in August 2017. Those shares converted into Eventbrite common stock in connection with the IPO.
Square's loss widened
Excluding its gain from Eventbrite, Square saw a loss of $17 million in the third quarter, which widened from a loss of $16 million a year earlier. Many of Square's industry peers made profits in the third quarter. PayPal (PYPL) and First Data (FDC) reported profits of $436 million and $401 million, respectively, in the period. Fiserv (FISV) and Worldpay (WP) made $227 million and $2.8 million in profits, respectively, in the period.