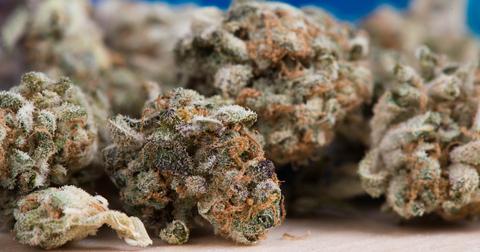 Canada's Recreational Cannabis: Latest Findings from StatsCan
By Adam Jones

Jan. 11 2019, Published 8:02 a.m. ET
StatsCan's findings
StatsCan is a Canadian government agency that compiles and reports on key statistical data points for the Canadian economy. StatsCan released its fourth-quarter findings on the Canadian cannabis sector on January 9. StatsCan had a cautionary note when using the presented data. The data could be subject to a "potential statistical bias."
Article continues below advertisement
Prices increased
In the survey, StatsCan found that the average price per gram of cannabis on October 17–December 31 rose significantly after legalization to 8.02 Canadian dollars—a price increase of nearly 17.2%.
StatsCan also reported that the quantity of cannabis purchased through the legal channel averaged 8.3 grams—4.7 grams through retail and 9.1 grams through mail delivery. The quantity was almost 52% lower than an average of 17.2 grams through illegal markets.
Men bought more cannabis from legal sources than women. Men bought larger quantities in the legal and illegal markets. However, StatsCan reported that the average quantities purchased by men and women were greater from the illegal market than the legal market.
Only 7.7% of the sample size, which is 23 of 300 respondents, purchased cannabis for the first time. Among the 23 respondents, StatsCan found that 17 started consuming cannabis because it was legalized.
There's a lot to digest from the data for investors (HMMJ) in cannabis stocks like HEXO (HEXO), Canopy Growth (WEED), Tilray (TLRY), and Aphria (APHA).