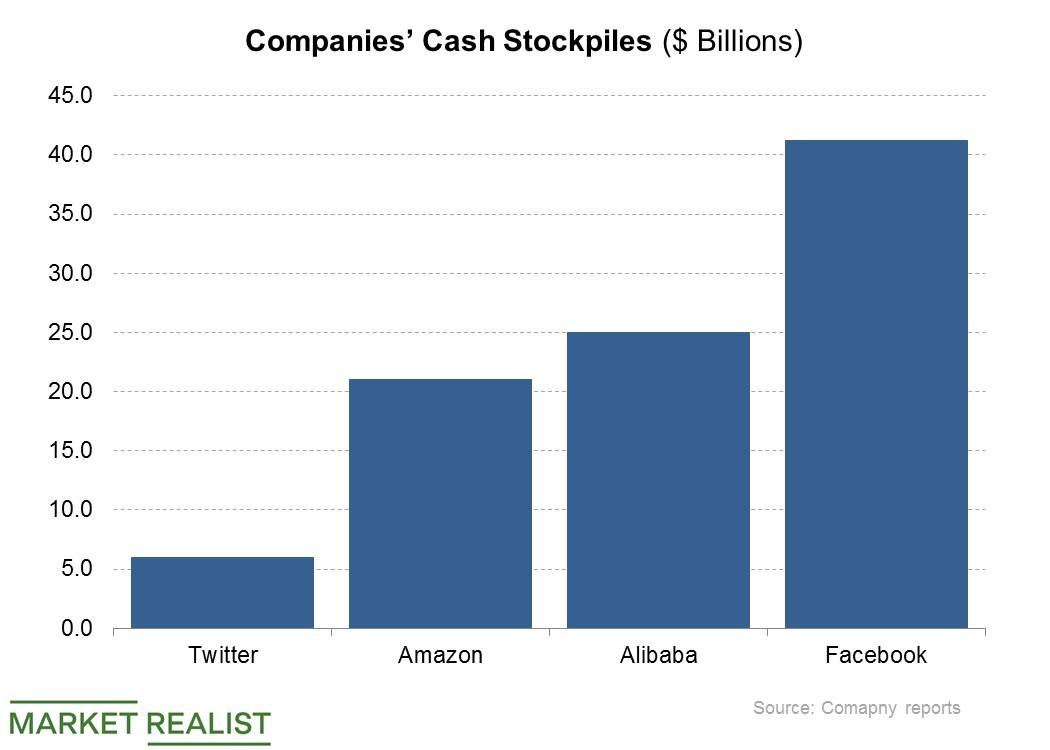 Can Facebook Afford a $12.5 Billion Repurchase Program?
By Neha Gupta

Jan. 15 2019, Updated 7:30 a.m. ET
Repurchase program has no end date
After boosting its repurchase program with an additional $9.0 billion last month, Facebook (FB) now has $12.5 billion to spend on buying back shares from investors. The company has said its repurchase program doesn't have an expiration date, and that it may repurchase shares on the open market or through privately negotiated transactions.
While Facebook hasn't disclosed how it intends to fund its expanded repurchase program, the company indicated in late 2016 that its cash stockpile and strong financial performance allowed it to buy back shares from investors, according to a Bloomberg post.
Article continues below advertisement
Facebook sitting on $41 billion cash stockpile
Facebook made $5.1 billion in profit in the third quarter of 2018, generating $4.2 billion in free cash flow. It exited the quarter with more than $41.2 billion in cash stockpiles, suggesting the company can comfortably fund a $12.5 billion repurchase program. Google parent Alphabet (GOOGL), Alibaba (BABA), and Amazon (AMZN) closed the third quarter with $106.4 billion, $25 billion, and $21 billion in cash, respectively. Twitter (TWTR) and Yelp (YELP) exited the third quarter with $6.0 billion and $837 million in cash, respectively.
Other ways Facebook is spending its cash
In addition to buying back shares from investors, for reasons that include offsetting dilution from new shares issued to employees, Facebook also invests cash on purchasing properties and equipment as well as financing initiatives aimed at catching and removing unwanted content such as hate speech and fake news.