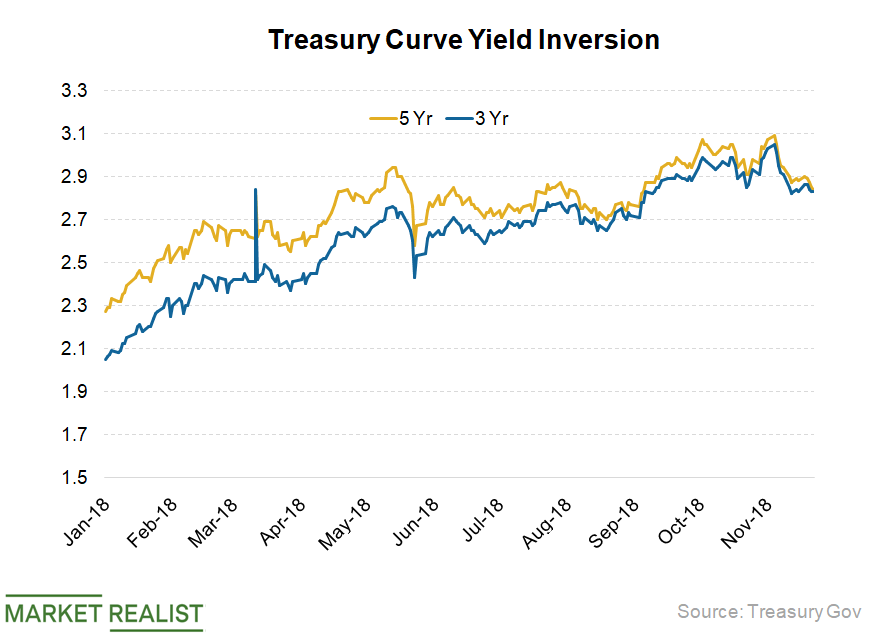 Bank of America Expects the Markets to Fall in 2019
By Anuradha Garg

Jan. 15 2019, Updated 7:31 a.m. ET
Bank of America's target
Bank of America's equity and quantitative strategist, Savita Subramanian, expects a decline in the S&P 500 (SPY) in 2019—compared to 2018. The catch is that she targets a level of 3,000 for SPY at the end of 2018, which actually dropped to 2,507 by the end of the year. Bank of America's target of 2,900 for the S&P 500 for 2019 was set on November 20.
Bank of America predicts an ESP of $170 next year, which implies a PE ratio of 17.06x. According to the bank, "Earnings growth is expected to decline sharply next year, from >15 percent to <5 percent on a year-over-year basis. The BofA Merrill Lynch Research team is bearish stocks, bonds, and the U.S. dollar; bullish cash and commodities; and long on volatility."
Article continues below advertisement
Slower growth
Bank of America expects real US (DIA) (VOO) GDP growth of 2.7% for 2019. The bank expects the rate of growth to slow down in the second half of 2019 as the impact from the fiscal stimulus starts to fade. The earnings growth deceleration is very evident, which is a concern for market participants. Higher comparables in 2019 could be tough for companies to beat, especially given the fading benefits from tax reform.
Inverted yield curve
Bank of America's rates team has also forecast an inverted yield curve in 2019. A yield curve shows the yields of Treasury securities that are maturing at different times. For example, two-year securities' (SHY) yields are usually lower than ten-year securities' (IEF) (TLT) yields. The yield curve mainly reflects bond market investors' expectations of the Fed's actions and future economic conditions (SPY) (IVV).
The yield curve's inversion and homebuilder (XHB) metrics peaking are Bank of America's main arguments for the slowdown.
As growth slows down in the equity space, Subramanian recommends that investors turn to cash. According to the bank, "with cash yields higher than dividend yields for 60 percent of the S&P 500 already, cash becomes even more competitive in 2019."
She also suggests buying healthcare (XLV), technology (XLK), and financial (XLF) stocks. Bank of America's recommendations for the first quarter include Walt Disney (DIS), Procter & Gamble (PG), and AT&T (T).