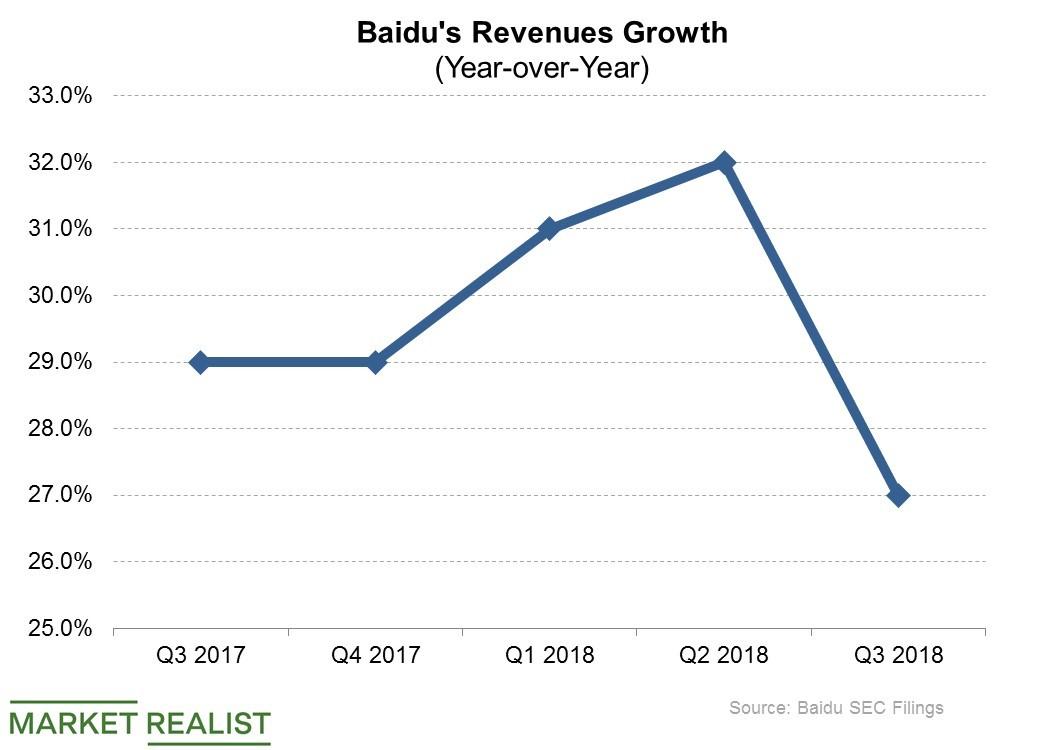 Baidu Aims to Become World-Class Tech Company
Tech companies leaning on AI technologies
Baidu (BIDU) wants to become a world-class technology company, reported the South China Morning Post, citing a recent internal letter by the company's CEO, Robin Li. To become a world-class technology company, Baidu will seek to understand its users and build products that enable people to grow, the report stated. Technology companies like Baidu are turning to artificial intelligence (or AI) to help them deliver outstanding products and services.
Article continues below advertisement
Baidu is one of the companies that is very active in the area of artificial intelligence (or AI) research. At a Wall Street Journal technology event in October 2017, Baidu CEO Li disclosed that the company spends roughly 15% of its annual revenue on research and development, with AI-related work taking up almost all of that budget.
Leveraging AI to break into new markets
In addition to leveraging AI technologies to strengthen its core Internet search engine business, Baidu is also betting on AI to help it break into new markets. Leveraging its AI prowess, Baidu built a self-driving bus called Apolong that it is expected to start exporting to Japan this year, according to a report by the Nikkei Asian Review. The company is also preparing to enter the taxi market, where it would join Alphabet's (GOOGL) Waymo and Yandex (YNDX), which began providing ride-hailing services last year, using self-driving vehicles in parts of the United States and Russia, respectively. Ford Motors (F) and General Motors (GM) also have their sights on the self-driving taxi market. Ford is one of Baidu's self-driving partners.
Baidu is also leveraging AI technologies to bolster its competition in the cloud computing market. Baidu generated $4.1 billion in revenue in the third quarter of 2018, representing an increase of 27% year-over-year.