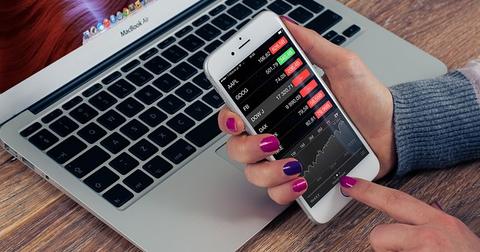 Apple Is Increasing Its Focus on Services
By Sanmit Amin

Jan. 9 2019, Published 12:03 p.m. ET
Apple's iPhone problems run deep
Apple's (AAPL) troubles with its iPhone shipments are well documented by now. Recently, for the first time ever, the company lowered its revenue guidance, which was lower than analysts' estimates to begin with.
Several reports have already estimated that Apple's latest flagships have been seeing weak demand, causing its stock to plummet nearly 40% from its October peak. At one point, Apple had lost nearly $450 billion in market valuation from its peak of ~$1.1 trillion.
The slowdown in smartphone shipments has been evident for some time now. Apart from its problems in emerging markets in Asia, Apple faces several headwinds, two of the main ones being consumers balking at ever-increasing iPhone price tags and the lower upgrade rates that have resulted.
Consumers no longer think it's justified to upgrade their iPhones every year because their previous iPhones are likely to be of high quality. Someone who bought the iPhone X will probably not want to pay another $999 to buy an iPhone XS.
Apple's problems could continue until there is a big enough leap in innovation to warrant an upgrade, such as 5G technology or foldable iPhones.
Article continues below advertisement
Services segment still makes up only 16% of revenue
Meanwhile, the tech juggernaut is trying to ramp up its Services segment's revenue. The segment includes recurring revenue streams from Apple Music, iCloud, and Apple Care, for which iPhone users pay a monthly fee. The company's upcoming video streaming service could boost this segment.
Apple is making more efforts to increase its services. It recently said that it would be selling its Apple TV services through Samsung TVs—a clear sign that it wants to beef up its offerings. However, it will still be a while before the segment becomes the engine of Apple's growth.
Services made up 16% of Apple's overall revenue in the fourth quarter of fiscal 2018. The segment made up less than 10% three years ago.