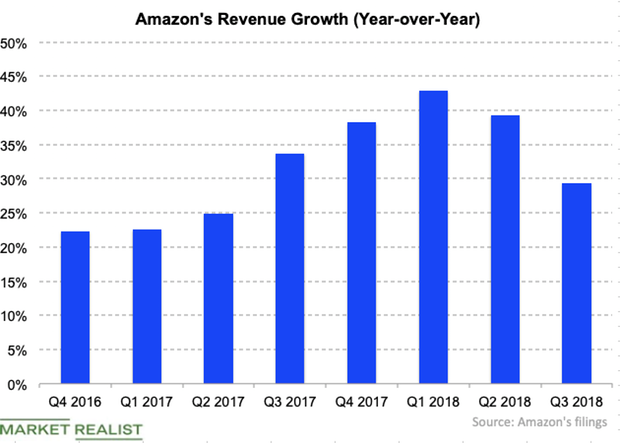 Amazon's Echo Auto Has Finally Started Rolling Out in Cars
By Sanmit Amin

Jan. 9 2019, Updated 3:05 p.m. ET
The Echo Auto had over 1 million preorders
Amazon (AMZN) has been trying to make Alexa ubiquitous—not only in Amazon Echo but almost everywhere. Last fall, the e-commerce giant announced a slew of products, including a microwave, that either had Alexa embedded in them or were connected to the digital assistant in some manner.
Amazon also wanted to bring Alexa to cars, so it introduced the Echo Auto, which does just that, among its other product releases.
According to Tech Crunch, the tech giant has now begun to ship the Echo Auto, which had over 1 million preorders, to preorder customers. Amazon told Tech Crunch that the Echo Auto began to ship initially in December, and the company is continuing to fulfill preorders.
Article continues below advertisement
Amazon announced that 100 million Alexa-powered devices have been sold
Amazon recently said that it's sold 100 million Alexa devices and tens of millions of Echo products.
In terms of hardware sales, Echo devices may not have made a big impact on the company's top line yet, especially given the number of occasions on which Amazon has slashed their price tags. However, Alexa-powered devices have the potential to create multiple sources of revenue for the company in the future.