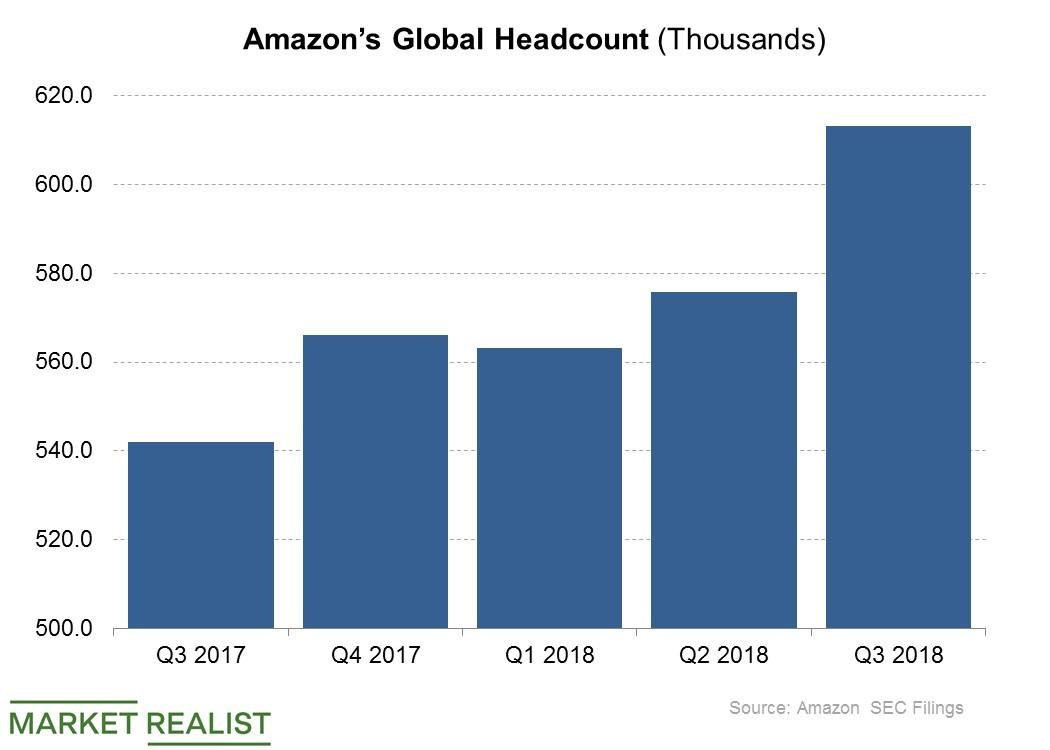 Amazon Is Raising Shipping Fees for Sellers
By Neha Gupta

Jan. 9 2019, Updated 9:00 a.m. ET
Fulfillment by Amazon fees set to increase
Amazon (AMZN) plans to raise the fees it charges sellers to deliver items to customers under its FBA (Fulfillment by Amazon) program, effective February 2019. The fee hike, which mostly applies to items weighing more than 10 ounces, is aimed at sellers in the United States. The company said it was adjusting the fees to reflect changes in fulfillment and transportation costs. In addition to raising shipping fees on items of a certain weight, Amazon has introduced separate fees for potentially dangerous goods such as flammable or aerosol substances.
Article continues below advertisement
Accident at Amazon warehouse
The introduction of a dangerous goods shipping fee comes after dozens of Amazon workers became ill after a can of aerosol leaked at a warehouse in New Jersey, according to The Washington Post. The fee may be aimed at discouraging sellers from sending such items to Amazon's warehouses or having sellers pay more to use the Amazon system to fulfill orders for dangerous items.
Employees' health cost
Amazon employed 613,300 people worldwide at the end of the third quarter, while rivals JD.com (JD) and Alibaba (BABA) had a workforce of 175,366 and 93,397 employees, respectively. To lower employees' health costs, Amazon has teamed up with Berkshire Hathaway (BRK) and JPMorgan Chase (JPM) on a health insurance program.