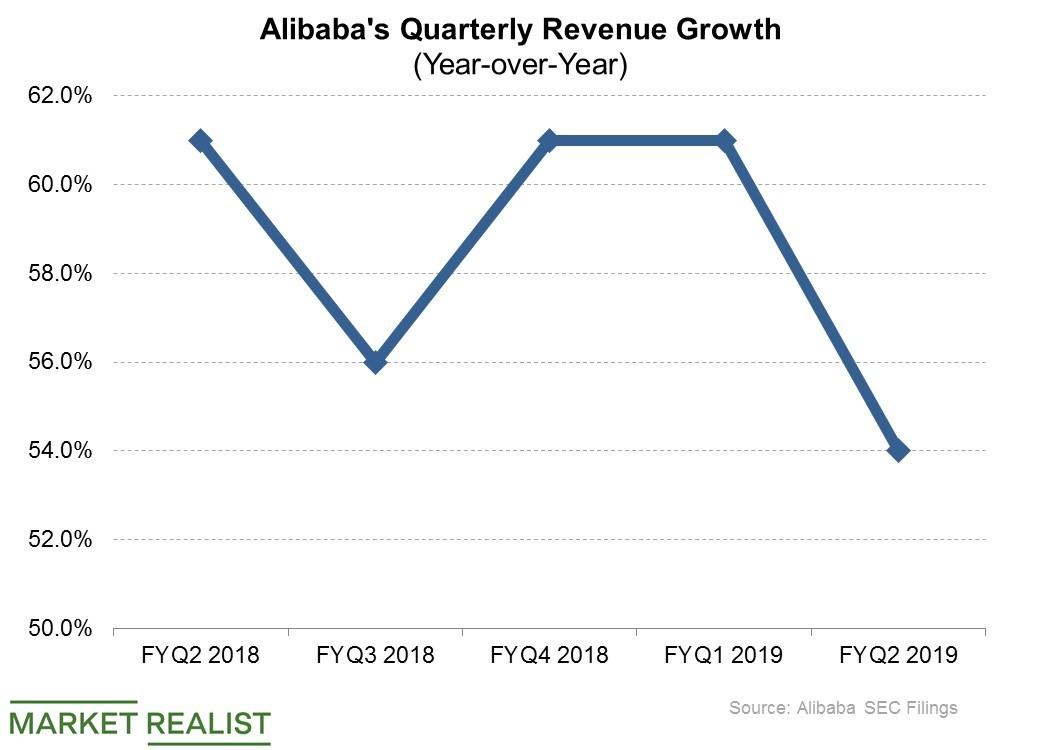 Alibaba Agrees to Settle Its IPO Lawsuit
Disgruntled investors pursued Alibaba
Alibaba (BABA) has entered into an agreement to settle a California class action lawsuit that alleges the company violated the United States Securities Act of 1933, a regulation that deals with transparency in the sale of securities to the public in the United States. The lawsuit was brought forward in October 2015, one year after Alibaba's IPO in the United States.
The suit was brought on behalf of investors who had purchased Alibaba shares and felt that the company had failed to provide full public disclosure of its securities so that potential investors could make fully informed buying decisions.
Article continues below advertisement
Alibaba to pay $75 million for the settlement
Alibaba agreed to pay $75 million to settle the lawsuit without admitting to any wrongdoing. The settlement covers investors who purchased Alibaba shares on or before October 5, 2015. Alibaba expects the court to approve the settlement by April so that it can put the matter behind it.
The settlement is unlikely to have a big impact on Alibaba's finances, as the company said it anticipates the settlement payment to come from its directors and officers liability insurance. Alibaba is facing another lawsuit related to its IPO in New York, which remains unresolved.
Alibaba's revenue jumped 54%
Alibaba generated $12.4 billion in revenue in its second quarter of fiscal 2019, which ended on September 30. Its revenue rose 54% YoY (year-over-year) in the quarter. Etsy (ETSY), Amazon (AMZN), and JD.com (JD) grew their revenues 41%, 29%, and 25% YoY, respectively, in the comparable quarter. Revenue rose 6.0% YoY at eBay (EBAY) in the period.