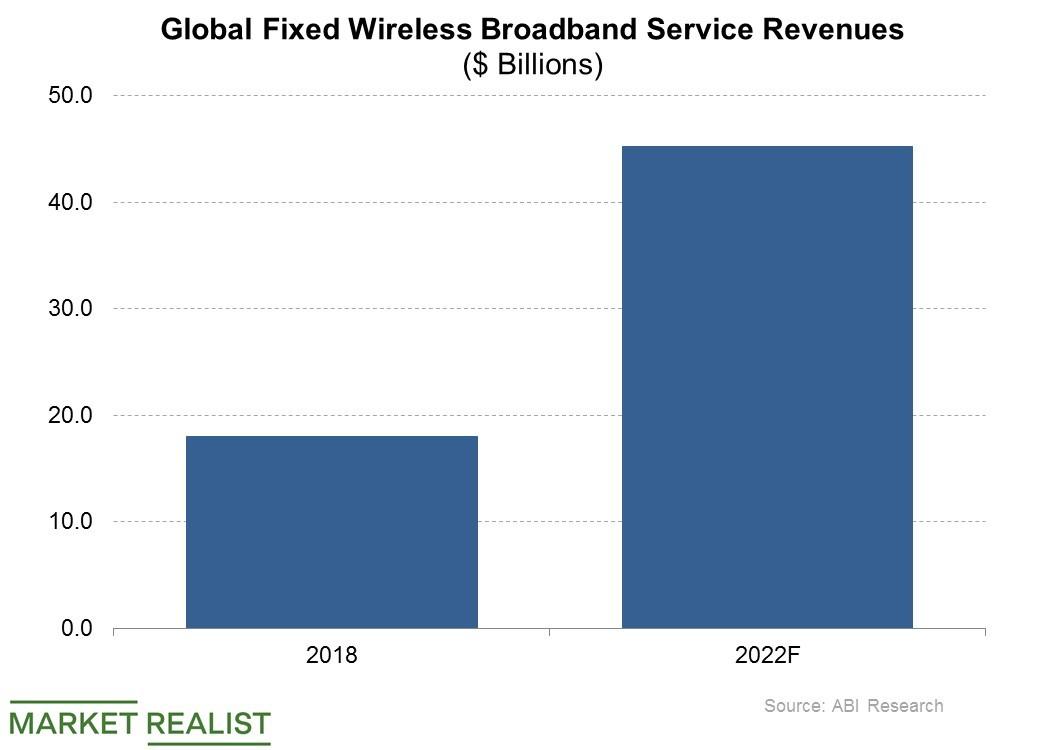 A New Dawn at Nokia in 2019
By Ruchi Gupta

Jan. 3 2019, Updated 7:31 a.m. ET
Mobile and fixed networks leaders named
The Nokia (NOK) leadership structure will look different in 2019 than in 2018. In November, Nokia organized its operations into two regional groups and said those changes would take effect on January 1, 2019. A few weeks later, Nokia created a new division called Access Networks that it said would house its mobile and fixed networks businesses with the changes applying from January 1, 2019.
Nokia appointed the head of its mobile networks product sales, Tommi Uitto, to lead the newly created mobile networks unit. The head of the fixed networks unit was not named immediately. Nokia later filled the position on December 31 with the appointment Sandra D. Motley as president of the fixed networks business, effective January 1, 2019.
Article continues below advertisement
Fixed wireless broadband market
The arrival of 5G connectivity is expected to stimulate operators' interest in building fixed networks. Market forecasting firm ABI Research predicts that the global fixed wireless broadband market will generate $45 billion in service revenues by 2022. According to Nokia, the leadership structure changes are designed to enable the company to sharpen its focus as the 5G era accelerates.
Potential milestone year in 5G adoption
The Nokia corporate and leadership structures are taking a new shape in a year that is expected to mark a huge milestone in the race to 5G connectivity. According to Qualcomm (QCOM), a leading components supplier to the handset maker market, 5G-ready consumer phones will start arriving this year. This is also the year that T-Mobile (TMUS) and Sprint (S) are expected to begin the build-out of their 5G networks. The two operators are seeking to merge. Verizon (VZ) and AT&T (T) have already launched 5G services in select markets in the United States and are expected to expand their reach in 2019. T-Mobile, Verizon, and AT&T are all Nokia clients.